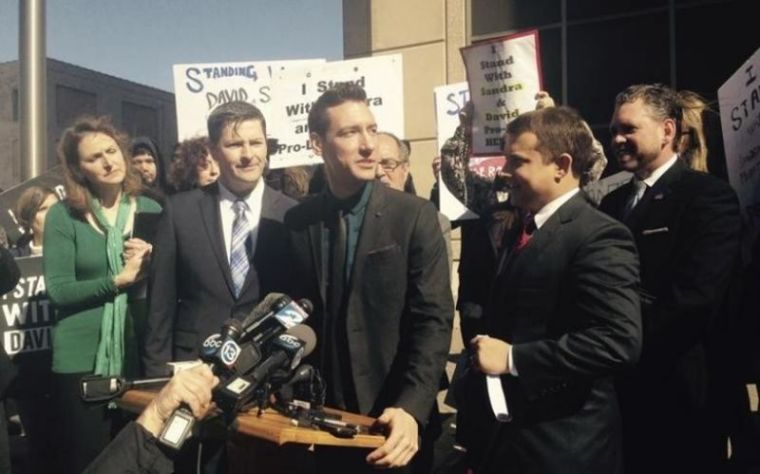 The man who exposed Planned Parenthood's selling of baby body parts from abortions is facing possible seizure of his assets by the abortion giant if he fails to raise $600,000 in less than two weeks, his lawyer has warned. 
U.S. District Judge William H. Orrick ruled Wednesday that that Planned Parenthood could begin seizing the assets of pro-life activist David Daleiden of the Center For Medical Progress and those of his organization unless they manage to pay an appeal bond.
Orrick issued the ruling as he denied post-trial motions from the defendants seeking a reduction of charges after a judgment was rendered against Daleiden, CMP and his CMP colleagues last year related to charges they faced after the release of undercover videos.
Daleiden and CMP released a series of undercover videos in 2015 that purport to show Planned Parenthood officials discussing their willingness to engage in the illegal sale and harvesting of aborted fetal tissue.
While the findings of the undercover videos riled conservatives across the nation, Planned Parenthood claims the CMP videos were deceptively edited.
Last fall, following a civil trial, a jury found CMP guilty of several crimes, including violating the Racketeer Influenced and Corrupt Organizations Act, wiretapping and engaging in a civil conspiracy.
The civil trial additionally yielded a judgment ordering Daleiden and other defendants to pay $2.3 million in damages.
Click here to read more.
SOURCE: Christian Post, Brandon Showalter