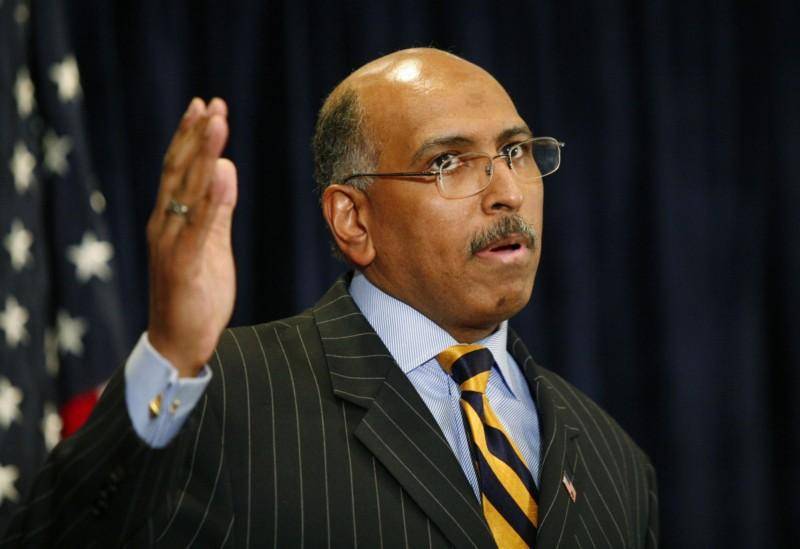 Former Republican Party chairman Michael Steele became the latest anti-Trump Republican to join the Lincoln Project, a political action committee led by Republicans working to defeat President Donald Trump and elect Democrat Joe Biden.
Coinciding with the start of the Republican National Convention, the Lincoln Project announced the addition of Steele, who served as RNC chairman from 2009 to 2011, as a new senior advisor Monday.
"The chair behind the Resolute Desk has always been bigger than any political party,"  Steele, a regular contributor on MSNBC and a Trump critic, said in a statement. "Sadly, we have witnessed its occupant devolve into preying upon Digital fears and resentments with narcissism that nurtures only chaos and confusion."
He added: "Leadership is needed now more than ever and I am proudly committed to resetting the course of our nation, standing once again for the future of my Party; and working with The Lincoln Project to help restore the purpose for sitting in that chair."
Steele's addition comes on the same day the Biden campaign announced the endorsements of 27 former GOP members of Congress, including former Arizona U.S. Sen. Jeff Flake, in support of Biden.
Last week's Democratic National Convention included several Republicans who back the former vice president including former Ohio Gov. John Kasich, former Rep. Susan Molinari, R-N.Y., former New Jersey Gov. Christine Todd Whitman, onetime gubernatorial candidate Meg Whitman and Cindy McCain, widow of the late Sen. John McCain.
Since launching in December, the Lincoln Project has produced some of the harshest critiques of the Trump administration, particularly over the president's handling of the coronavirus pandemic, in online videos that have gone viral and television commercials.
Click here to read more.
SOURCE: USA Today, Joey Garrison