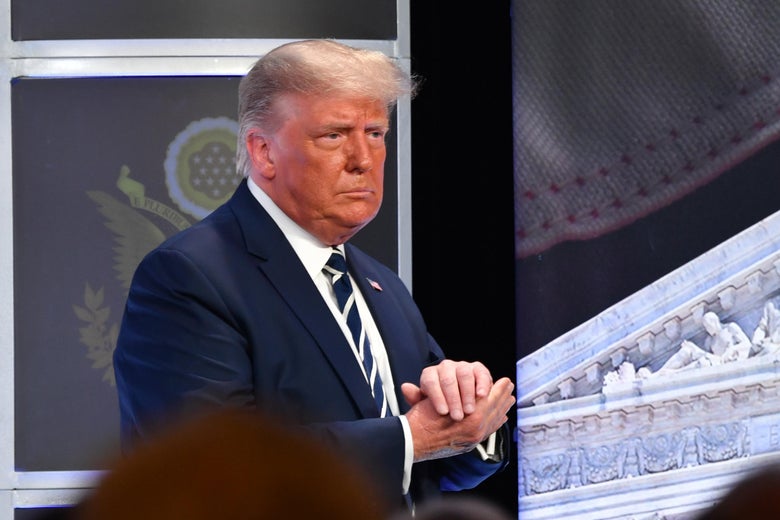 For most of President Donald Trump's administration, science-driven health agencies have faced less of the criticism and mistrust aimed at the spy agencies, the Justice Department and other parts of the federal government.
But with Trump's political future hinging on his response to the Covid-19 pandemic and his promise to bring forth a vaccine by Election Day on Nov. 3, the U.S. Food and Drug Administration is now facing the same sort of political pressure and rhetoric from the White House as those other parts of government.
On Saturday, Trump suggested that employees at the FDA are attempting to sabotage his re-election by slowing down coronavirus research.
In a tweet, Trump said members of "the deep state" at the FDA are making it hard for drug companies to "get people in order to test the vaccines and therapeutics" and "obviously" want to delay progress until after Nov. 3, Election Day. He tagged FDA Commissioner Stephen Hahn, appointed by Trump in 2019, in the tweet.
There's no evidence that the scientists and staff of the FDA are delaying treatments or vaccines that would likely prevent tens of thousands of deaths in the U.S. and across the world in service of a secret anti-Trump agenda.
The "deep state" is a term used by Trump to describe employees of government agencies that he believes are manipulating policy to work against his interests.
Click here to read more.
Source: MSN