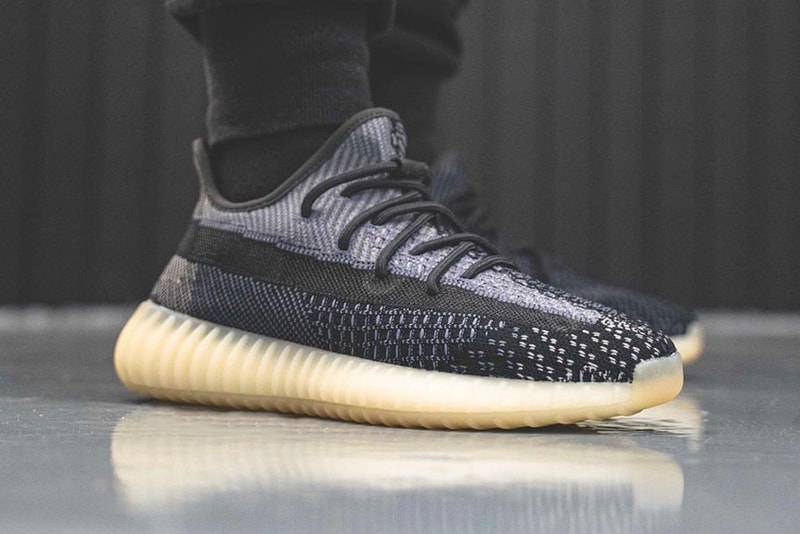 Kanye West has been accused of "disrespecting Islam" with the names of his new Yeezy Boost sneakers.
Adidas unveiled the new line of shoes earlier this week: the Yeezy Boost 350 V2 Israfil and Yeezy Boost 350 V2 Asriel, which are named after the Islamic angels of music (Israfil) and death (Asriel).
Israfil is one of four archangels in Islam. He is usually depicted with a horn, which he will blow on Qiyamah – or the day of judgement.
Asriel is Islam's archangel of death and is said to transport the souls of the deceased after they have passed on.
The announcement was met with a lot of criticism from Muslims who have taken to social media to criticise the 'Jesus Walks' rapper and Adidas for "making a mockery of Islam."
"Very disrespectful," one Twitter user wrote. "Adidas is disrespecting Islam. Israfil is one of the four angels in Islam. Shame on @adidasoriginals and @kanyewest"
Another wrote: "Dear @Adidas I am gonna STOP buying and using your products if those Kanye West's newest shoes' names aren't changed because it IT DOES NOT RESPECT Islam."
"Kanye West and Adidas making mockery of Islam…..," a third wrote.
YEEZY BOOST 350 V2 ISRAFIL. AVAILABLE AUGUST 22 IN ASIA PACIFIC, EUROPE AND NORTH AMERICA AT https://t.co/SNOmpVaWg8, ON THE ADIDAS APP IN SELECT COUNTRIES, AND IN SELECT ADIDAS STORES. pic.twitter.com/TqUvKf2ion

— adidas Originals (@adidasoriginals) August 17, 2020
https://platform.twitter.com/widgets.js
Click here to read more.
SOURCE: NME, Will Lavin