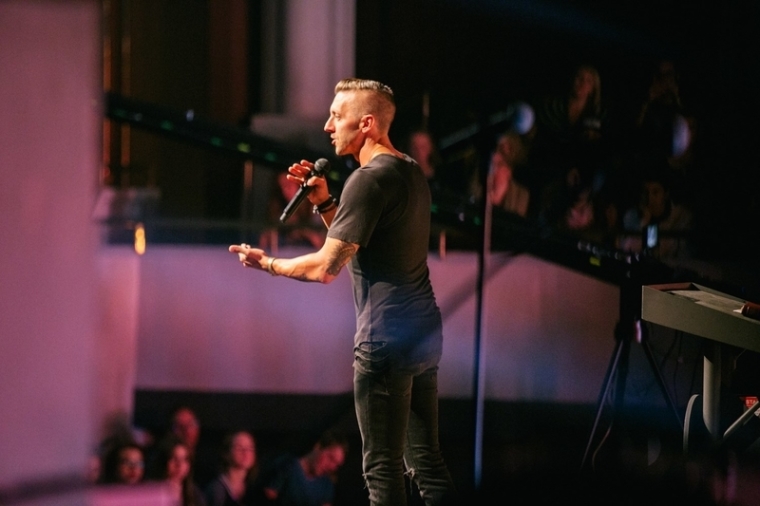 In a year defined by racial tension and pandemic hysteria, Pastor Levi Lusko believes God is calling His people to abandon their idols and experience true joy.
Lusko, lead pastor of Fresh Life Church, a multi-site church in Montana and Utah, told The Christian Post that he, like millions of other Americans, has found 2020 to be an "incredibly difficult" year.
But amid the pain, anxiety, and uncertainty, Lusko, who recently released his latest book, Take Back Your Life: A 40 Day Interactive Journey to Thinking Right So You Can Live Right, believes God is calling His people to "true joy."
"God is calling us to try joy. I believe that's the predominant thing He's trying to stir in our hearts this year," he said. "In the very early days of March, April, and May, I felt God really calling me to true joy. Sometimes, we have to have those counterfeit sources of joy stripped away from us to experience true joy."
Lusko admitted that his "biggest go-to idol" is control.
"But I'm out of control," he said. "None of us can control this pandemic. By having that idol torn from my heart I feel like God has been calling me to true joy in Him, and in seeking His face."
The pastor pointed to the example of the Old Testament prophet Elijah, who learned to trust God in obscurity and isolation.
"Elijah had to remove himself from the busyness to hear the still, small voice of the Holy Spirit," he said. "It took him getting away to work through depression and issues that were clearly in his heart. He thought he was the only one struggling; he had kind of a 'victim mentality.' He needed God to work on him. But when he heard the voice of the Lord speaking to him in the cave, he knew what he needed to do."
Lusko argued that in today's "oversaturated, in-debt, overwhelmed society," it's easy to "miss that still, small voice calling us to true joy."
"We need to practice self-control, and that begins with the renewing of our minds," he stressed.
Click here to read more.
SOURCE: Christian Post, Leah MarieAnn Klett