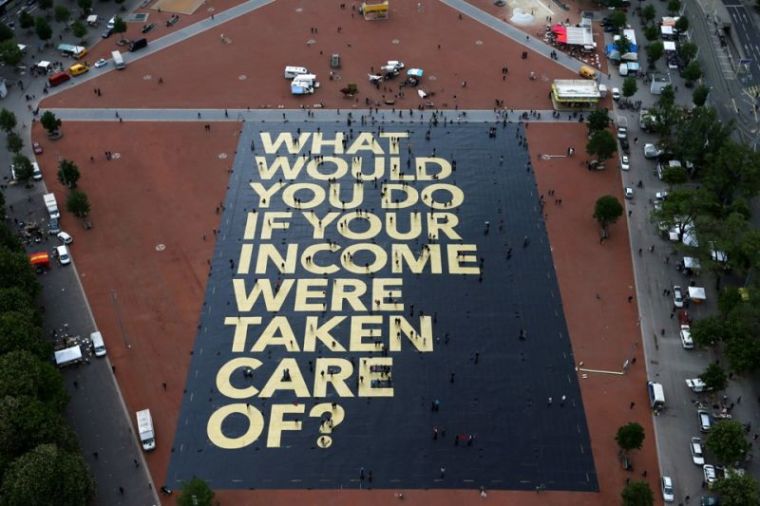 As support for guaranteed or universal basic income grows across America, a recent survey from the Pew Research Center says a majority of black and Hispanic Americans support monthly $1,000 payments from the federal government for all adult citizens regardless of work status. Most white Americans don't back it.
The survey of 11,001 U.S. adults, which was conducted online between July 27 and Aug. 2, showed that a slim majority (54% of Americans) overall oppose UBI payments. The opposition was concentrated among white Americans, Republicans, upper and middle income households and older adult Americans.
Some 73% of black Americans and 63% of Hispanic adults support the idea of UBI from the government compared with just 35% of white adults.
As the coronavirus pandemic continues to take lives and disrupt economies in the United States and around the world, some groups argue that giving Americans a guaranteed income, which was a major platform issue for former Democratic presidential candidate Andrew Yang, has become necessary.
"We have people in our community who work 60 hours a week and still scrape by to feed their children and pay their rent," Mayor Melvin Carter of St. Paul, Minnesota, who supports UBI as a simple, scalable and equitable solution for families and local economies, told NBC News. "Whole neighborhoods that are in deep poverty and doing the best they can."
In June, a coalition of 16 city leaders from across the country led by Mayor Michael Tubbs of Stockton, California, launched Mayors for Guaranteed Income.
"Economic insecurity isn't a new challenge or a partisan issue. Wealth and income inequality, which have long plagued our country, continue to grow. Even prior to the pandemic, people who were working two and three jobs still couldn't afford basic necessities. COVID-19 has only further exposed the economic fragility of most American households, and has disproportionately impacted Black and Brown people," the website explains. "This is our New Deal moment: everyone deserves an income floor through a guaranteed income."
Click here to read more.
SOURCE: Christian Post, Leonardo Blair