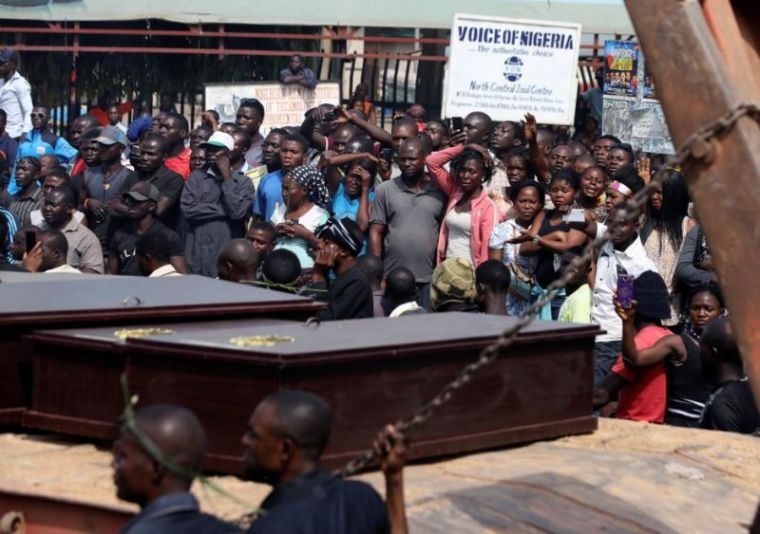 In yet another series of attacks on Christians in Nigeria, armed Muslim Fulani herdsmen this week killed 11 people, including a 16-year-old girl, a father of nine, and a church pastor.
Between Sunday and Tuesday, Fulani herders killed 11 Christians in southern Kaduna state, according to Morning Star News.
In the latest attack on Tuesday, a 16-year-old student, identified as Takama Paul, and another Christian, identified as 30-year-old Kefas Malachy Bobai, a father of three children, were killed in Unguwan Gankon village in Zangon Kataf County's Gora Ward in southern Kaduna state.
The militia also burned seven houses in the village, MSN quoted Luka Binniyat of the Southern Kaduna People's Union as saying. "Wary neighbors, however, came to the rescue, and the murderers fled."
On Monday, herdsmen killed a 48-year-old Christian farmer and father of nine, identified as Bulus Joseph, in Kajuru County.
"Bulus Joseph was murdered gruesomely on his farm at Sabon Gida Idon, along the Kaduna-Kachia road, by armed Fulani militia," Binniyat said. "He stood up to the killers so that his wife and three children could escape, which they did. But he paid the price with his life, as he was sub-humanly butchered by the cold-blooded murderers."
On Sunday, Fulani herdsmen killed the Rev. Adalchi Usman, pastor of the Evangelical Church Winning All in Unguwan Madaki village in Kajuru County, along with three other Christians as they were traveling.
Click here to read more.
SOURCE: Christian Post, Anugrah Kumar