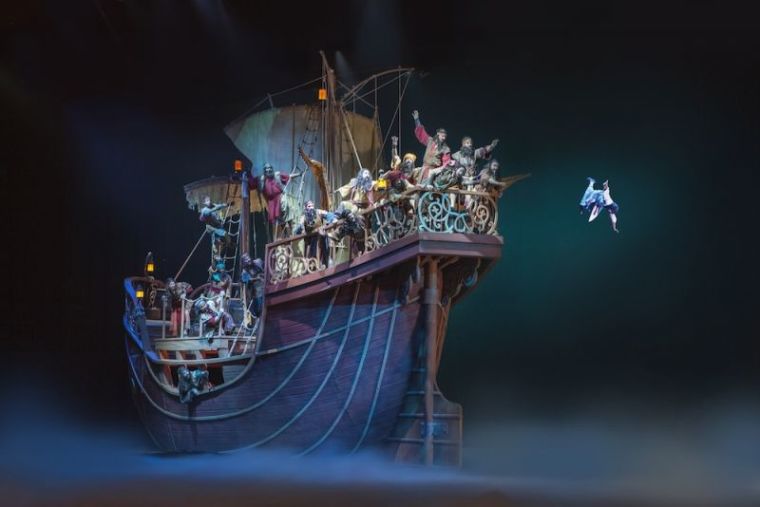 As social distancing and restrictions on large gatherings have brought theater productions to a halt, TBN has teamed up with Sight & Sound Theatres to bring the production "Jonah" into people's living rooms. 
The theatrical production of the biblical account will make its world television debut on Friday at 8/7 p.m. Central time on TBN for one night only. Filmed in front of a live audience in its 2,000-seat theater at Sight & Sound's studio in Pennsylvania, "Jonah" has been seen by more than 2 million people on stage both in the Lancaster and Branson, Missouri, theaters.
"Jonah" the production follows the "Old Testament prophet Jonah as he runs away from a special assignment God has given him. After a series of wild adventures involving a seaport called Joppa, a huge boat, and a terrible storm, Jonah finds himself in the belly of a giant fish. But that's not the end. It's here that God teaches Jonah how to receive grace and extend mercy — even to his archenemy, Nineveh," the synopsis reads.
The original state-of-the-art production of "Jonah" can be seen on-demand through the TBN app, Aug. 21-23 only.
Click here to read more.
SOURCE: Christian Post, Jeannie Law