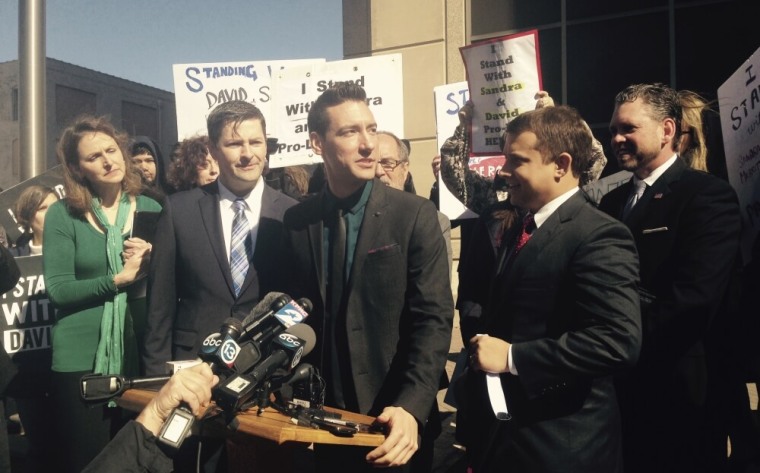 Prominent pro-life activist David Daleiden shared his thoughts Thursday on how the woman who authorized a raid on his home over undercover videos exposing Planned Parenthood is now the Democrat Party's vice-presidential nominee. 
Daleiden, the president of the pro-life investigative organization Center for Medical Progress, spoke with Fox News' Tucker Carlson Thursday. He issued a stark warning about how Democrat vice-presidential nominee Kamala Harris has a "radical disrespect and contempt for the First Amendment."
Daleiden discussed his experiences with the California senator when she served as the California attorney general.
Carlson began the segment by recalling the moment when Harris first decided to take legal action against Daleiden and CMP after the release of undercover videos in 2015 that purport to expose Planned Parenthood officials' willingness to engage in the illegal sale of aborted baby body parts.
"Back in March 2016, when she was attorney general of California, Kamala Harris met with several Planned Parenthood executives," Carlson explained. "Records show that they conspired to target a journalist called David Daleiden, who was covering Planned Parenthood's role in trafficking fetal body parts."
"Cops then raided Daleiden's home" in a "violation of the First Amendment," Carlson added.
CMP released the videos documenting exchanges between undercover CMP investigators and Planned Parenthood officials beginning in 2015.
The videos captured footage of Planned Parenthood officials casually discussing the sale and harvesting of aborted baby body parts. It is a federal crime for any person to profit off of the sale of aborted babies' tissue for research.
"Kamala Harris decided to target me and make me the first and only case of a criminal enforcement of the California video recording law," Daleiden proclaimed.
He proceeded to detail the raid on his home authorized by Harris in April 2016.
Click here to read more.
SOURCE: Christian Post, Ryan Foley