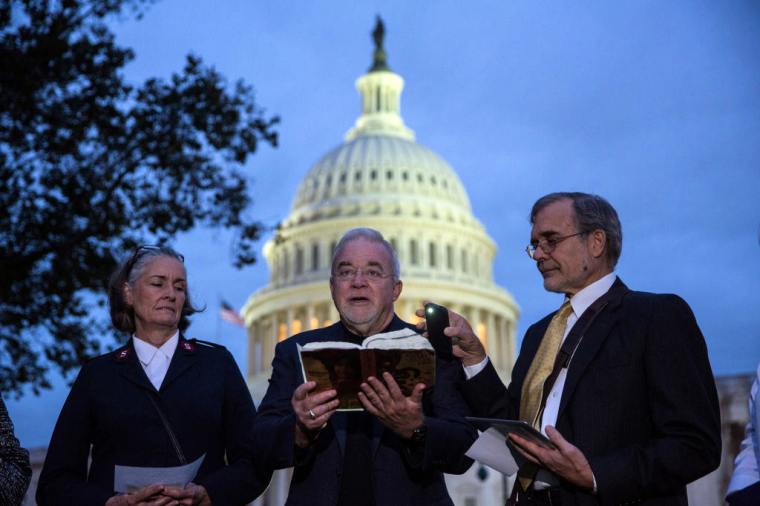 Longtime progressive evangelical leader Jim Wallis has been replaced as editor-in-chief at Sojourners magazine after staff members resigned following his decision to unpublish a controversial op-ed accusing the Catholic Church of having a "white-power faction."
Sojourners, a monthly magazine and online publication popular among progressive Christians that also serves as a social justice advocacy organization, announced last Friday that it has made structural and editorial changes to reflect the "editorial independence" of the publication from the nonprofit's advocacy work.
As part of these changes, Wallis will no longer serve as editor-in-chief of the magazine. Wallis has overseen the magazine since it was founded as The Post-American in the early 1970s.
Wallis, 72, will continue to serve as the president of Sojourners, an evangelical activist organization based in Washington, D.C.
In his place, the magazine's executive editor, Sandi Villarreal, has assumed the role of editor-in-chief of the magazine and online publication.
"She will have editorial independence as she oversees Sojourners magazine and sojo.net," Sojourners said. "The new Editor-in-Chief will continue to be part of the senior leadership team of the Sojourners organization."
The organizational changes come after two associate editors resigned from the publication after Wallis decided to remove an essay from the website.
The essay was published online under the headline "The Catholic Church has a Visible White-Power Faction" and written by Eric Martin, a scholar and activist who teaches religion at the University of California, Los Angeles.
Martin's essay claimed that when a U.S. Conference of Catholic Bishops Committee met in 2018 to discuss a pastoral letter condemning racism, those involved chose to omit language that condemned the imagery of confederate flags, swastikas and nooses.
Wallis on July 28 decided to take down the article from Sojourners' website due to a correction that needed to be issued for the article that Wallis "did not think could be rectified with a simple factual correction or two."
After internal backlash spilled online with public resignations, the decision was made to republish the article on the Sojourners website with a correction issued on Aug. 14.
"An earlier version of this article claimed that the writers of the document Open Wide Our Hearts: The Enduring Call to Love – A Pastoral Letter Against Racism, developed by the Committee on Cultural Diversity in the Church of the United States Conference of Catholic Bishops (USCCB), were silent on three extreme symbols of racism: swastikas, Confederate flags, and nooses," the correction reads. "This is not true."
According to the correction, the final language of the document included the sentence: "The re-appearance of symbols of hatred, such as nooses and swastikas in public spaces, is a tragic indicator of rising racial and ethnic animus."
"The document did not condemn these symbols but did address them," the Aug, 14 correction reads. "The final document does not address Confederate flags. We apologize for this error and thank readers at the U.S. Catholic Bishops Conference and Catholic Charities USA for pointing it out."
The magazine vowed in its statement issued last Friday that it will "never again remove a published article from our website."