Dear Chuck,
I'm trying to teach my children/grandchildren some basic financial principles. Any tips I could pass on in regards to investing?
Motivated Grandmother
Dear Motivated Grandmother,
What a blessing for your family that you want to help them get better with their finances. It will not only help them for the here and now, but also prepare them for that day when their stewardship will be evaluated by the Lord.
Before investing, it is essential that young people understand that God owns everything and that He is their provider. This is the motivation to responsibly manage all that He entrusts to them, whether a lot or a little. This also sets their heart right to avoid investing to get rich but rather to be faithful and generous towards others.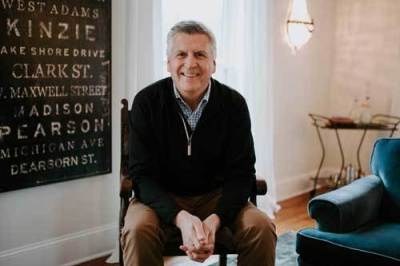 When young people follow a few basic principles, margin is created for money to be invested. These go contrary to the way in which many Americans live today. Here is my simple list that if followed, will set them on the right path.
●      Spend less than you earn – this happens when you live on a budget.
●      Give first, save second – maintain these life long priorities.
●      Don't buy too much house – this creates a huge advantage.
●      Be content driving used cars – always pay cash for what you drive.
Establishing self-discipline early in life will enable them to live out Proverbs 21:20 which states, "The wise man saves for the future, but the foolish man spends whatever he gets." (TLB)
It is not uncommon to find that a young person has already found themselves buried in credit card debt and is stuck in cycles of overspending. If you find that this is the case with any of your children/grandchildren, I recommend our trusted partners, Christian Credit Counselors. They have helped hundreds of thousands of people eliminate their credit card debt and rebuild their financial foundation.
Click here to read more.
SOURCE: Christian Post, Chuck Bentley