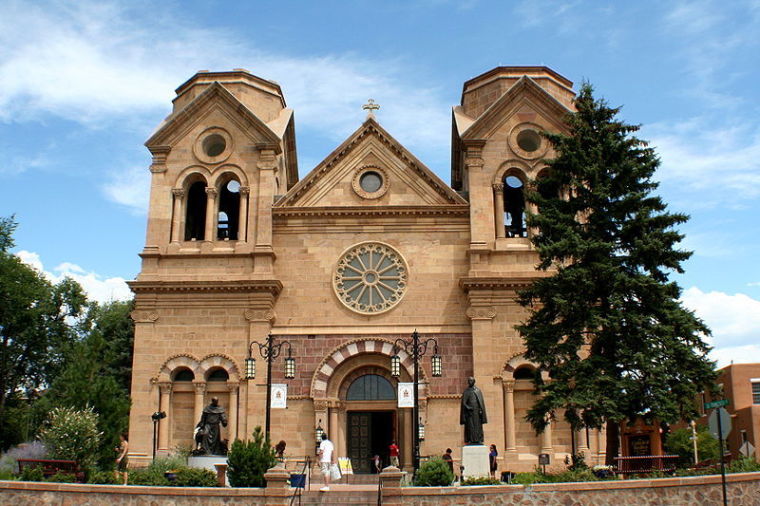 Priests in Santa Fe, New Mexico, have allegedly been threatened with suspension from preaching during Mass if they presented homilies longer than five minutes during the coronavirus pandemic.
Damian Thompson, associate editor of The Spectator and presenter of the publication's Holy Smoke religion podcast, first highlighted the allegation in a tweet Monday, with what appears to be a partial screenshot from a document with the name of Archdiocese of Santa Fe's vicar general, the Very Rev. Glenn Jones, attached.
"I got this from a good source but it's so ridiculous that could it be a hoax? @ASFOfficial needless to say aren't taking calls. Which if it's a hoax is massively stupid because @ABJohnCWester's reputation is on the line," Thompson noted.
The Christian Post reached out to Rev. Jones' office for comment Thursday and was directed to the archdiocese's communications office which did not immediately respond to questions about the document.
The directive outlined in the document warned priests of the repercussion should they continuing scaring away parishioners with homilies longer than five minutes.
"We've received reports of some homilies going on for well over the 5-minute limit set by the Archbishop; this not only increases exposure time to others, but increases the discomfiture of many congregants, to the point of some not attending Mass because of it," the warning began. "If such long homilies continue, the AB will consider severer actions for subject clergy, up to and including possible suspension of the faculty to preach."
Click here to read more.
SOURCE: Christian Post, Leonardo Blair