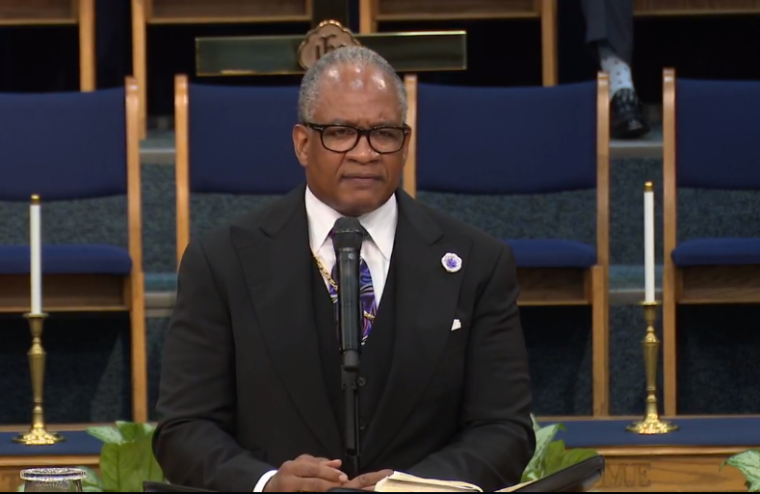 Firebrand North Carolina Bishop Patrick Wooden Sr., of the conservative Upper Room Church of God in Christ in Raleigh, slammed newly minted Democratic vice presidential nominee Kamala Harris as "ain't good for black folk" in a politically charged sermon Sunday.
In his impassioned sermon during which he took aim at the Democratic Party and its presidential ticket, Wooden pointed to Harris' controversial record on criminal justice as well as her support for the LGBT agenda.
"You know Kamala, oh she's running for the vice presidency. I call her 'Miss lock up a brother' for when she was the AG in California. A negro knew; a black man knew that he was dead in the water … if you appear before her because she took pride in locking up black folk, and all of a sudden she's trying to be sister girl," Wooden said.
Last week, Democratic presidential nominee Joe Biden announced Harris as his running mate, making her the first black and South Asian American woman to run on a political party's presidential ticket.
Wooden argued, however, that the black community should not see her as any kind of savior.
"Check out her record. She locked us up left and right, yes she did. … She boasted she was one of the first to perform same-sex marriage," he said before showing a clip of Harris performing a wedding for two lesbians.
"Now that … is who is supposed to deliver us? Are you crazy? I like what Maya Angelou says. She says when people show you who they are, believe them. That's Kamala. And let me tell you, anybody who's trying to turn America into Sodom and Gomorrah is not good for this nation. She's not good for the state and she ain't good for black folk. … We need real people," he said.