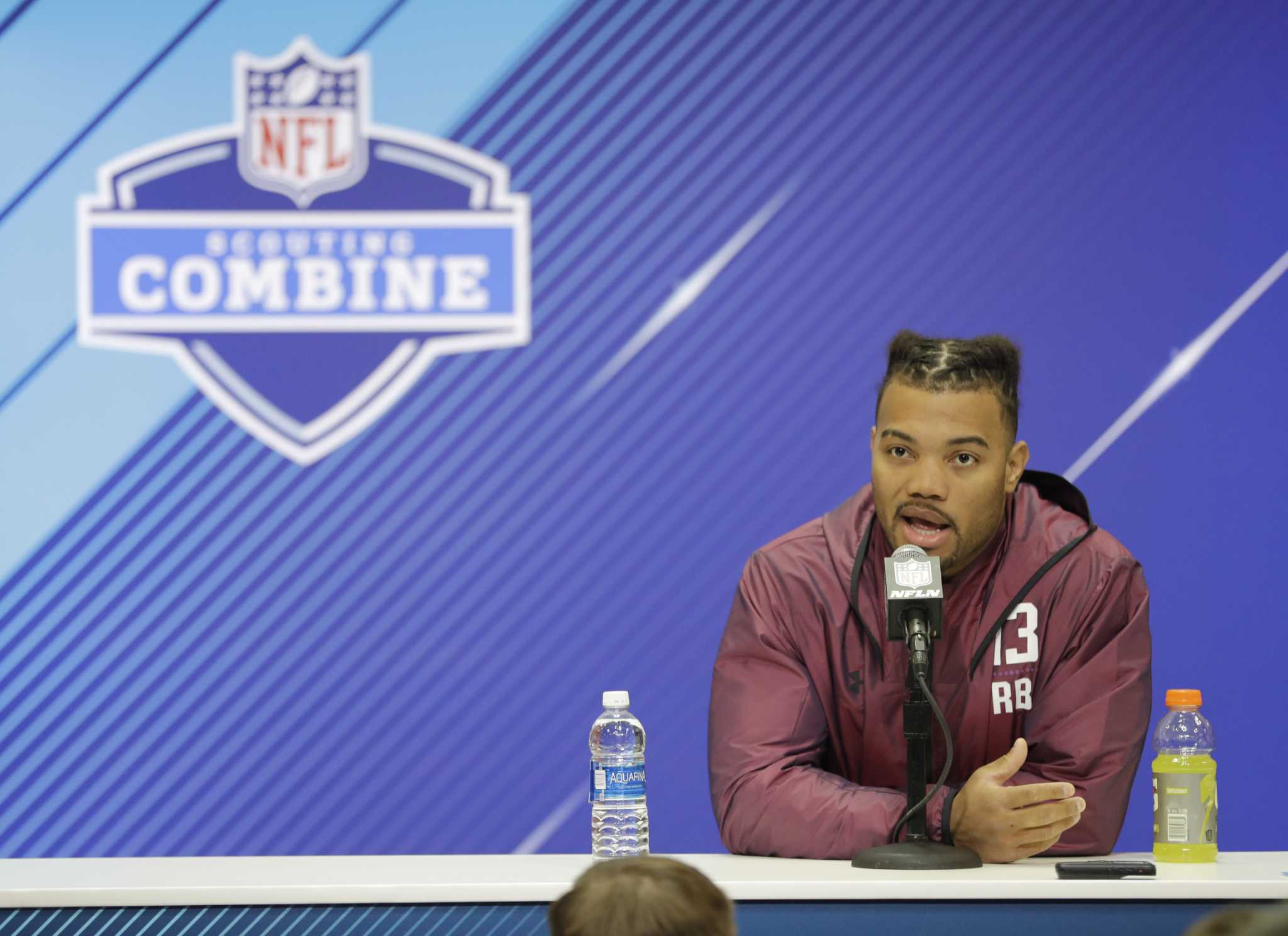 Two former Louisiana State University students said recently released Washington Football Team running back Derrius Guice raped them months apart in 2016, when he was a rising star freshman on the LSU football team.
A USA TODAY investigation found that the women's allegations were shared at the time with multiple people at the school – including at least two coaches, an athletics administrator and a nurse – yet the school does not appear to have investigated.
As the holder of LSU's single-game rushing record and No. 5 on the Tigers' career rushing list, Guice was expected to be a first-round pick in the 2018 draft. But he fell to the end of the second round amid concerns about his maturity and accountability. Injuries have plagued his short professional career, and Washington cut him Aug. 7 after his arrest the same day in Virginia on multiple domestic violence charges.
In a statement, Guice's attorney Peter Greenspun denied all of the allegations and questioned the timing of the story's release.
"At no time were allegations of physical or sexual assault brought against Derrius during his years as a student athlete at LSU," Greenspun said in his statement. "To bring up such assertions only after the Virginia charges were initiated certainly calls into question the credibility, nature and timing of what is being alleged years later.
"Such speculation and innuendo should not be the basis for Derrius to be required to make any comment at all," Greenspun added. "But he wants to be absolutely clear. The allegations in this story are just that and have no basis in fact."
USA TODAY began reporting this story Aug. 3, four days before Guice's arrest, and first interviewed one of the women in January about the alleged rape. That woman detailed her allegations in June as a plaintiff in a lawsuit in which she is listed as a "Jane Doe."
The woman, a former LSU tennis player, spoke with an investigator for Washington on Aug. 6 – one day before Guice's arrest and release. The investigator interviewed the woman for three and a half hours, with breaks, over Zoom, asking detailed questions about the sexual assault allegation, the woman said.
Washington head coach Ron Rivera told reporters in a videoconference Aug. 10 that the decision to cut Guice was his, but he declined to say whether any factors beyond the domestic violence charges influenced the decision.
"Any time you have to release a very talented young football player, it's always a tough decision," Rivera said. "But this type of circumstance, this type of situation, we take those allegations very, very seriously, and we had to make a decision going forward."
The Washington Football Team said in a statement to USA TODAY on Tuesday that it had no further comment beyond what Rivera said, deferring all questions to the NFL. Brian McCarthy, vice president of communications for the NFL, said the league was unaware of any sexual assault allegations or Title IX complaints against Guice until this month.
Both women told USA TODAY that Guice assaulted them in their apartments after nights of heavy drinking. One woman said Guice showed up uninvited to a party she was hosting, then entered her bedroom while she was sleeping and raped her. The other woman, the tennis player, said Guice raped her when she allowed him into her home after meeting him for the first time at a bar.
"I was drunk and passed out on my bed," the first woman said. "I never gave him consent. I never wanted to have sex with him. I don't even remember except the flashbacks I had. I just wonder sometimes, does he even know that that was wrong?"
It is USA TODAY's policy not to identify individuals who allege sexual assault without their permission. The women requested anonymity because they fear retribution. The first woman said Guice threatened and harassed her after she told others she did not consent to having sex with him.
According to the women and six friends and family members interviewed by USA TODAY, school officials at the time didn't believe the women and provided questionable explanations as to why their alleged assaults wouldn't be investigated. The women said no one from the university interviewed them or potential witnesses about the allegations.
The former tennis player said that her alleged rape was reported to the school's Title IX office but that it was never investigated. She requested a copy of the report Aug. 13 and agreed to share it with USA TODAY, but she said LSU had not provided it. The other woman said LSU emailed her after a friend reported the alleged assault, letting the woman know support services were available and asking if she wanted to file a formal complaint. She said she did not file one.
Neither woman reported the incidents to law enforcement, which is common among sexual assault victims. Campus and local police have no records of them.
The former tennis player's account is documented in a pending lawsuit against the NCAA, in which she and several women allege the college sports organization is liable for their assaults by athletes because it failed to address athlete sexual violence at its member schools. The details of her assault claim in the suit – which conceals her and Guice's identities – match those provided to USA TODAY this year when a reporter first interviewed her.
The other woman shared a letter she wrote to Guice while in rehab, and details in the letter are the same as what she and two friends told USA TODAY about the alleged assault.
USA TODAY reporters interviewed two people who said the women described to them what happened within days of the alleged assaults, another who was told within a few weeks and three more who said the women told them months later. None of them witnessed the incidents. Two of the people said they reported the information directly to LSU coaches.
Click here to read more.
SOURCE: USA Today, Kenny Jacoby and Nancy Armour