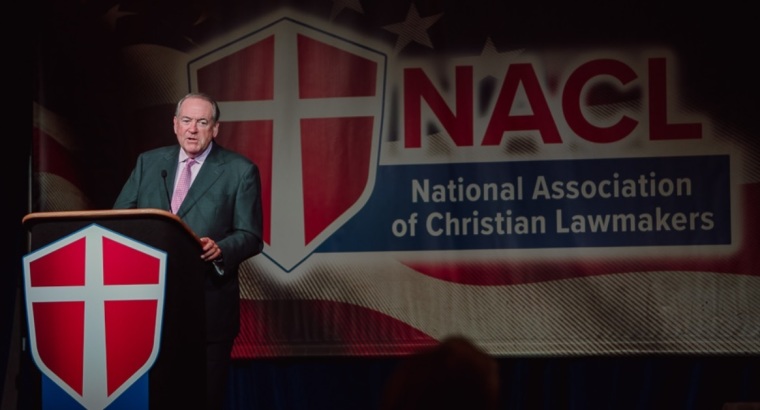 Former Arkansas Gov. Mike Huckabee has expressed his support for a new organization for Christian elected officials seeking to advance socially conservative values through public policy.
The National Association of Christian Lawmakers, which was founded by Arkansas state Sen. Jason Rapert, held its charter meeting Aug. 4-5 at Destin, Florida, with legislators representing 23 states in attendance.
As part of the inaugural event, Huckabee was in attendance and received the NACL's American Patriot Award for Christian Honor and Courage.
In an interview with The Christian Post on Monday, Huckabee, who's on the group's board of advisers, explained what he believed made the NACL unique compared to other conservative Christian groups.
"The primary difference is that it is actually comprised of elected officials in a legislative capacity. So this isn't just a group of activists, they certainly probably see themselves in that role, but they've been elected," said Huckabee.
"These are folks who have suited up for the battle, they've gone out into the arena, and have come off that field, blood on their jerseys and grass stains all over their face. So they better understand that this is not a philosophical engagement, it's a tactical engagement."
Huckabee came on board when asked by Rapert, whom he greatly respects, and "felt that what he was doing was significant."
"[NACL is] a great opportunity to bring Christian legislators from around the country together for the purpose not only of camaraderie, fellowship, and encouragement, but also to develop policy ideas that would help their own constituencies better represent issues like religious liberty, sanctity of life, things that truly matter to believers," he explained.