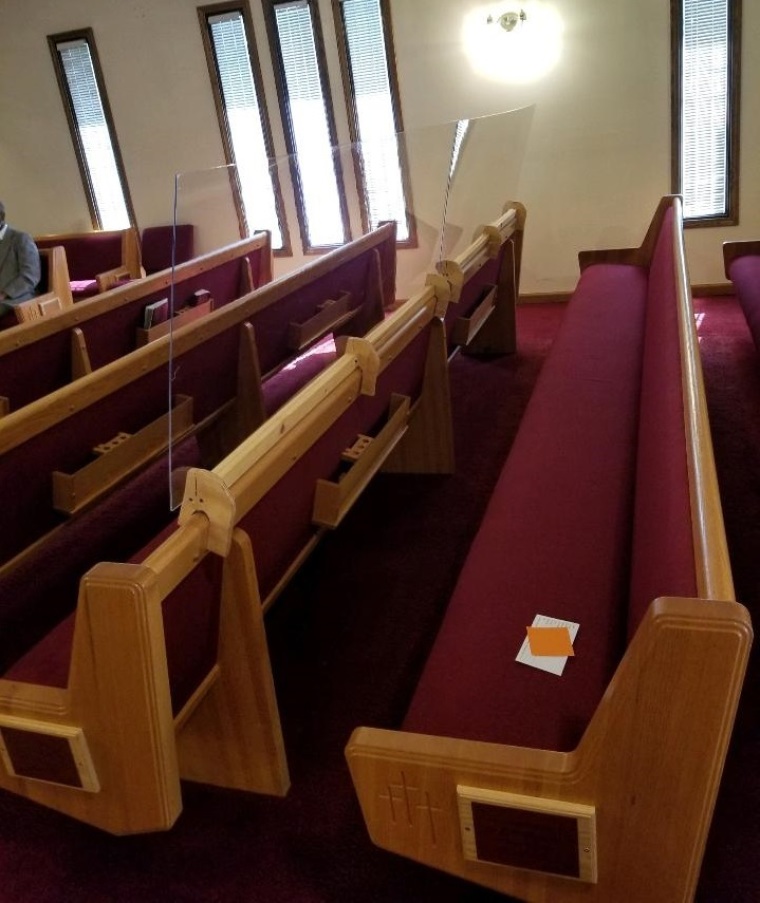 A congregation in Illinois has taken steps to help curb the spread of COVID-19 and allow for a safer in-person worship experience by temporarily installing Plexiglas barriers for some of their pews.
Progressive Church of God in Christ of Springfield recently added the barriers, which can be removed from the pews when deemed necessary, and has used them during worship.
Pastor Glenn Jackson of Progressive Church told The Christian Post in an interview on Tuesday that the idea and creation of the barriers occurred a couple of months ago.
Jackson felt it was "extremely important" to have the church members be "able to come together in a faith environment to have fellowship" to counter the many who were "experiencing some level of depression or sense of isolation."
"We wanted to create an atmosphere where people can come, young and old," explained Jackson. "I thought it was important that for their emotional, physical, mental, and more importantly for their spiritual health to be able to come back into the house of worship."
"I thought this was something that we can do, to bring them. More importantly, bring them safely into the house so they can be fed spiritually."
Jackson gave his concept and design for the barriers to a friend and former coworker who was a woodsman, creating the Plexiglas barriers at a price of about $200 – $300 per pew.
Click here to read more.
SOURCE: Christian Post, Michael Gryboski