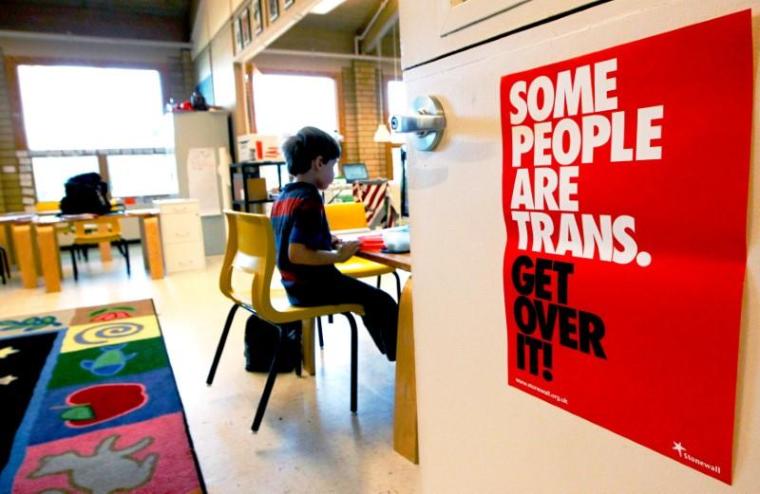 Gender-bending sex-ed curricula used in some public schools, along with corresponding school district policies, don't meet established standards set forth in law, activists and scholars warned at recent Heritage Foundation panel. 
As part of the Protecting Children in Education Summit hosted virtually at Heritage on Aug. 12, advocates detailed several efforts parents are undertaking to combat the sexualization of children and teenagers in the public school system and how left-wing interest groups are sexualizing children for their own ends.
Luke Berg, deputy counsel with the Wisconsin Institute for Law & Liberty, explained that parents in Madison, Wisconsin, are suing their school district over policies they say violate their parental rights in the case Doe v. Madison Metropolitan School District.
A few years ago, the school district announced its transgender policies, among them is allowing students who identify at transgender to use their preferred name and pronouns while at school without parental approval or notification. Among the groups behind these policies are the Gay, Lesbian, & Straight Education Network, the ACLU, the Human Rights Campaign, and the National Education Association.
"As you can bet, Madison didn't exactly promote this aspect of its policy. And the policy itself wasn't even voted on by the school board, it was developed internally and posted to its website. As far as I can tell, the district didn't get broad input from parents but instead from groups like GLSEN," Berg said.
While federal law requires parental consent to change students' names in the databases, students can be unofficially recognized and referred to by whatever name and identity nomenclature they choose and school staff must abide by that unofficial policy, the attorney explained. If staff members do not comply, they are subject to the school's nondiscrimination policy and could be subject to discipline. The school policies, he added, instruct teachers to deceive parents by swapping back to the student's birth name if or when the parents show up at school.
The lawsuit's legal theory is that with the secretive institutionalizing of these policies, the school system has violated the parents' primary authority over their children. Berg believes this argument is supported by broad judicial precedent acknowledging the rights and decision-making power of parents regarding their children's welfare.
Speaking at length on gender ideology, Mary Hasson of the Catholic Women's Forum at the Ethics & Public Policy Center, explained that gender fluidity is now widely taught in public school systems. Gender ideology, she said, puts forth a radical, fractured version of the human person and teaches that no unity exists between the mind and the body.
In the vision of gender ideologues, a person's identity is defined by feelings that supersede the material reality of the body, she elaborated, noting that gender-confused children are fast-tracked to a lifetime of medicalization such as puberty blockers and cross-sex hormones. When cross-sex hormones are added after chemical puberty suppression, the child is sterilized for life, she noted.
"So this moving sidewalk, this fast-track to transition through gender-affirmation is a huge thing. It's so consequential in a child's life and yet it's being promoted in our schools," Hasson said.
Click here to read more.
SOURCE: Christian Post, Brandon Showalter