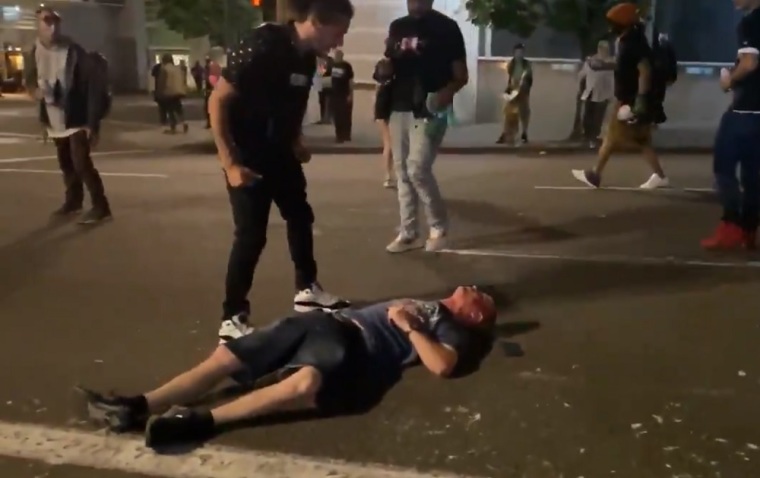 Notable conservative evangelical leader Rev. Franklin Graham on Wednesday morning denounced a brutal attack on a man that occurred near a Black Lives Matter demonstration in Portland, Oregon on Sunday evening.
Disturbing viral video footage of a protest in Portland showed a man being beaten and dragged from his crashed pickup truck. Video shows the man taking punches and even receiving a swift kick to the face that seemingly knocked him out cold.
In a post to his official Facebook page, Graham expressed outrage over the incident, asking his followers if they had "ever seen anything like it."
"Every morning on the news for weeks, we hear about more destruction and violence related to protests and riots," wrote Graham, the son of famed evangelist Billy Graham and head of the Billy Graham Evangelistic Association.
"The video of a man trying to escape from a mob of protesters in Portland is still making the headlines, as it should. He was pulled from his vehicle and brutally beaten and kicked to unconsciousness. It is surprising that the man didn't lose his life, as some have."
Graham added that he believed the United States was "in trouble like we haven't seen before in our lifetime," as seen with the violence at numerous protests across the nation since the death of African American George Floyd on Memorial Day.
"We have no hope, outside of God," Graham declared. "We will not make it unless God's people call on His Name for help."
Click here to read more.
SOURCE: Christian Post, Michael Gryboski