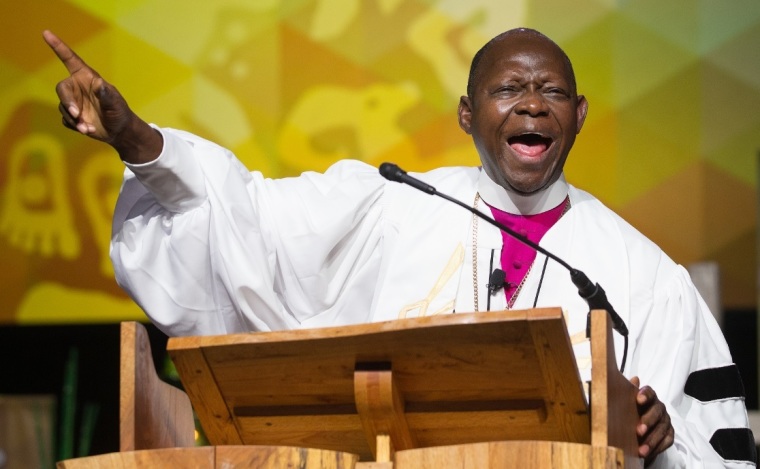 An African bishop of the United Methodist Church integral to developing the denomination's separation proposal has died in an automobile accident.
Sierra Leone Area Bishop John K. Yambasu died in a car accident on Sunday while on his way to preach at a funeral for a former district superintendent.
Yambasu died days before his 64th birthday and is survived by his wife, Millicent, and their five children, according to the UMC Council of Bishops.
"Bishop Yambasu's untimely death is stunning news to The United Methodist Church," said Council of Bishops President Bishop Cynthia Fierro Harvey. "Bishop Yambasu's undeniable love and passion for the church has been evident in his area and throughout The United Methodist Church."
The accident occurred outside of Freetown, Sierra Leone, with onlookers reporting that another driver lost control of their vehicle and crashed into Yambasu, noted UM News on Monday.
The Rev. Kalema Tambwe, dean of district superintendents in East Congo, called him "a humble and intelligent man" who "reminded everyone, every time, of the main mission of the church, which is the transformation of the world and that the church should remain in the middle of the village."
A native of Sierra Leone, Yambasu graduated from Candler School of Theology in Atlanta, Georgia, and was ordained a deacon in 1987, then an elder in 1990.
Yambasu was elected a UMC bishop in 2008 and was consecrated in 2009. He had taught at many Christian schools and was recently elected chancellor of Africa University.
The Rev. Francis Charley, dean of the Sierra Leone Area cabinet, told UM News that Yambasu provided much-needed leadership during the nation's Ebola crisis in 2014-2016.
"During Ebola, he led the church and the Inter-Religious Task Force on Ebola. … We went to the length and breadth of this country supporting communities and victims of Ebola," said Charley.
Click here to read more.
SOURCE: Christian Post, Michael Gryboski