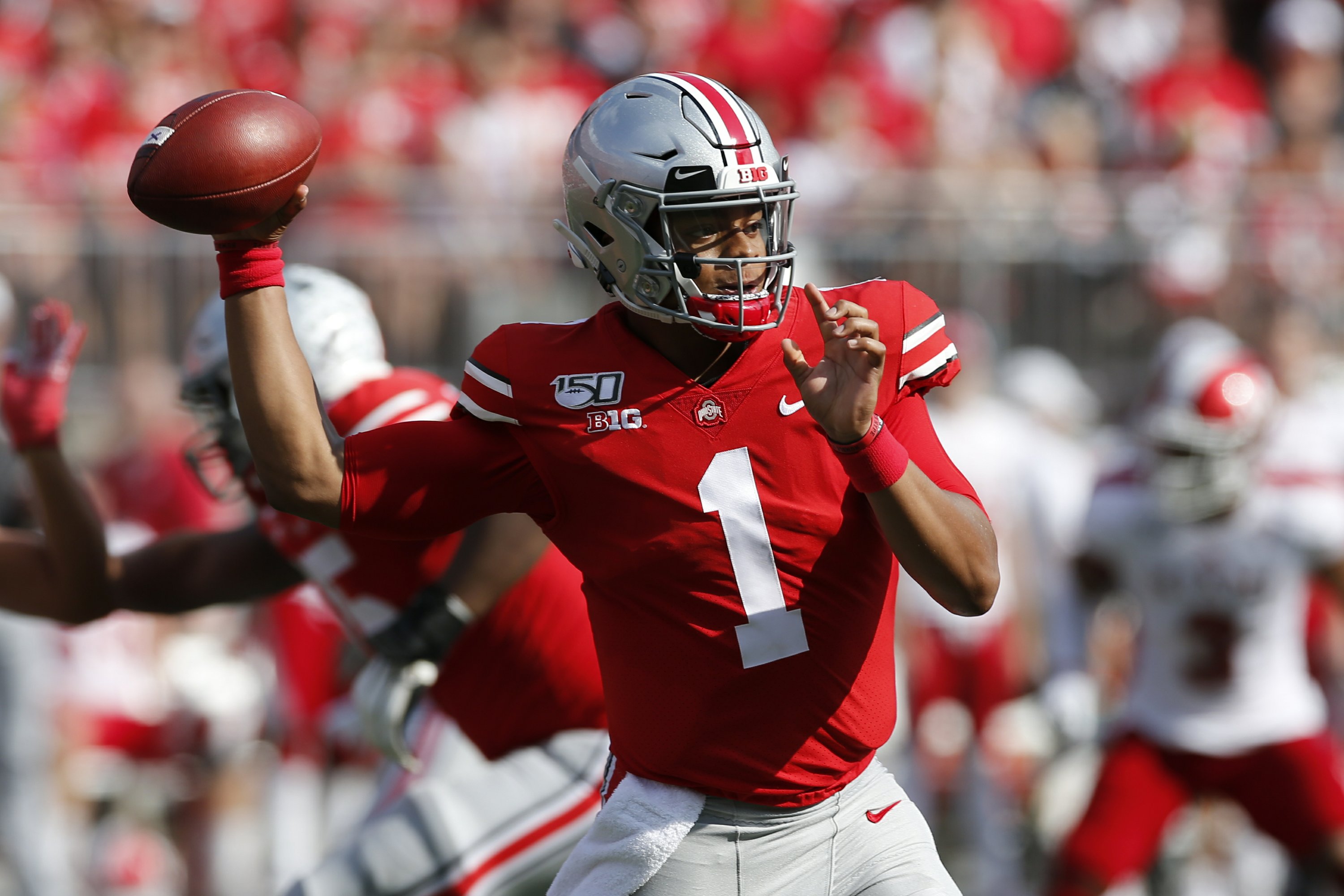 Ohio State quarterback Justin Fields started a petition requesting the Big Ten immediately reinstate the 2020 football season, a petition that had more than 175,000 signatures as of 7:30 p.m. ET Sunday.
Fields tweeted Sunday that "this cause is close to my heart" and urged people to sign the petition. The campaign said it is asking the Big Ten to allow its players and teams to make their own choices as to whether they wish to play or opt out of the fall season.
The petition follows the Big Ten's decision to postpone the 2020 season based on medical advice and a vote from the conference's presidents and chancellors.
In the petition, Fields wrote that the players believe "the safety protocols have been established and can be maintained to mitigate concerns of exposure to Covid 19." He goes on to say that he believes the players should be able to make decisions about what is best for their health and their future.
The Big Ten is aware of the petition but has no comment at this time, per league spokesman.
Ohio State center Josh Myers said he signed the petition. In an interview with ESPN before Fields posted the petition, Myers expressed his frustration with the Big Ten over the decision to move the season to the spring, saying he and his teammates felt it was safe to try to play in the fall.
"I felt like if we had a season I would be safer than if we didn't have a season, which might sound crazy to some people, but I do," Myers said. "Everybody that I come into contact with, if we have a season, is getting tested twice a week, they're in the cleanest of areas, and as a player on a team, you don't want to be the guy that gets it because you were being a fool and you were out somewhere you shouldn't be."
Click here to read more.
SOURCE: ESPN, Tom VanHaaren