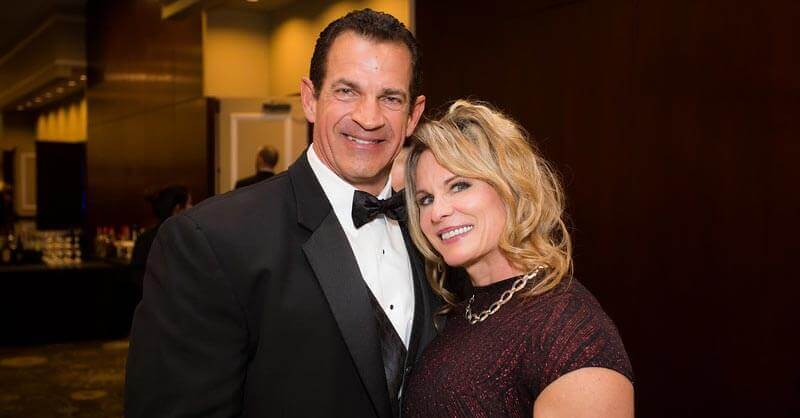 Mark Sherwood, a popular naturopathic doctor from Tulsa, Oklahoma, shared his thoughts on the COVID-19 spread and offered practical tips for believers to hold on to.
Dr. Sherwood's mission is to help his patients achieve "wellness in every area of your life" as shared on his website. He works alongside his wife, Michele L. Neil-Sherwood, a doctor of osteopathic medicine. They run a successful medical practice, Functional Medical Institute, where they see patients from all across the United States.
Along with their work in natural health, the couple have their own television and radio program and an Amazon bestseller, The Quest for Wellness.
Dr. Sherwood's passion for wellness follows his past career in professional baseball and a decade in the SWAT Team working in the Tulsa Police Department. He now teaches several health courses to law enforcement professionals, corporations, and churches worldwide.
The following is an edited transcript of The Christian Post's interview with Dr. Sherwood where he shares what he believes about the current pandemic and offers advice for Christians while providing five specific things people can do right now to help better their health and wellness.
Christian Post: You've seen patients from all across the country in this season. Can you share some of the testimonies of what you've witnessed concerning the battle of COVID-19?
Sherwood: We've seen people, dealt with them, who have had symptoms that sort of gave us the indication they may have contracted COVID-19. We've also seen people and dealt with them that have had positive tests. In both of those scenarios, in all of the cases, we have seen the symptoms resolve, with little to no severity. [The person] may be out of work, necessarily for three … or six days, that's very common. The high fever is certainly a potential sign that there is a contagion so just like any other common-sense maneuver when you have a high fever and something's contagious, let the fever run its course and it will. Eventually, the fever will subside and then the person will be OK.
We've also had people that have tested positive from acute, with a nasal pharyngeal swab, but later tested negative for antibodies, which made us question the veracity or the accuracy of the original test. We've also had people on the other side that have not tested positive with the acute test with the nasal pharyngeal swab, and then later tested positive for antibodies. So I think the testing is still a little bit in question.