In a history-making moment for Democrats and the nation, presumptive presidential nominee Joe Biden named California Sen. Kamala Harris as his running mate. The senator is the first woman of color to be nominated to the second highest office in the land and a heartbeat away from the presidency. She has already received countless pieces of counsel from colleagues and an army of political consultants. She even received some surprisingly strong insight from another historic vice presidential nominee, Sarah Palin. The most important advice, however, for the freshly minted VP pick — and for each of us individually — comes from the Broadway musical, "Hamilton": "History has its eyes on you."
As Gen. George Washington gives Alexander Hamilton his military command, he encourages and cautions the ambitious Hamilton:
"I know that we can win. I know that greatness lies in you. But remember from here on in, history has its eyes on you."
Sen. Harris would be wise to remember this stanza — not with visions of grandeur or ego-puffing pride, but in humility-inducing reflection about her responsibility to the people of this land, the patriots that have gone before and the principles that make our united history all possible.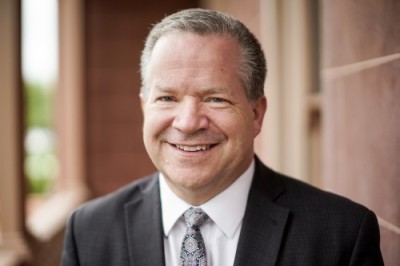 In Palin's advice to Harris, she powerfully pointed out, "Don't forget the women who came before you." She was in essence saying history, or in this case — HERstory — has its eyes on you. I don't believe Palin was referring solely to the famous women who fought for women's suffrage or paved the path in politics. Harris has the opportunity to represent and encourage all women who have nurtured the nation, fought for freedom, inspired innovation and blazed the trail for progress.
Returning to the notion of our nation and the opportunities it presents, Palin wrote of the power and possibility contained in campaign moments along the rope line. She wrote of her interaction with the American people. "Every single handshake and holler and hug and smile melted my heart, energized my soul and gave me the utmost hope in the greatest country on earth!"
History not only watches the noble and great, the gifted and famous, but also has its eyes on the rest of us, too. Indeed, history knows that the forward progress in the march of freedom is driven by ordinary women and men who are willing to step into difficult situations and defining moments.
Click here to read more.
SOURCE: Christian Post, Boyd Matheson