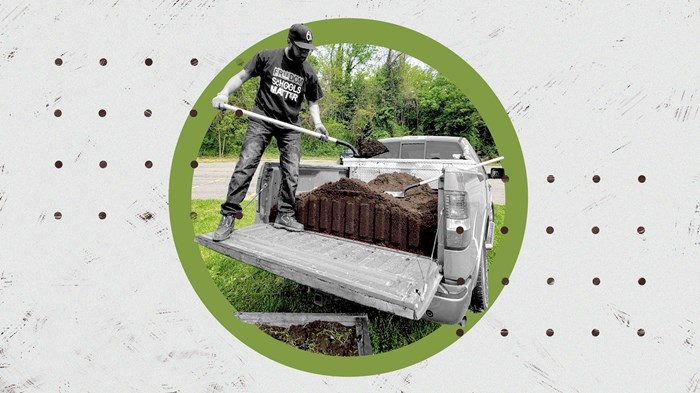 Some would have seen nothing but a lawn around the black Baptist church in Baltimore, but pastor Heber Brown III had a grander vision—a garden space to minister to people's physical hunger.
Ten years later, that garden is bearing fruit in a time of need. The Black Church Food Security Network—which was once just 1,500 square feet of grass and a pastor's dream—has grown to involve 50 congregations across the United States, each using their resources and connections to bring fresh produce from "soil to sanctuary."
"There is a deep and long history of African American church leaders and Christian congregations that have engaged the issue of agriculture as a pathway to empowerment," Brown told Christianity Today. "I wanted to do something in addition to prayer and Scripture to meet this need that I was seeing in our congregation."
Christian food ministries are stretching to their limits to meet the needs of 2020. The COVID-19 pandemic, followed by shutdowns and the subsequent economic crisis, has created an unprecedented demand. Saddleback Church in Southern California has served more than 1 million meals between March and the end of June, with congregation members working more than 10,000 volunteer shifts to feed 165,000 people.
On the other end of the country, the Bowery Mission, the oldest Christian ministry serving homeless people in New York City, has seen a similar spike in need.
"We had a period of time there in April, that we were serving twice as many people as we would ordinarily serve," said James Winans, the mission's CEO.
As federal, state, and city aid programs were implemented, Winans saw the need level off. But he expects more hungry people soon, when the ban on evictions is lifted and those behind on bills will be forced to make tough choices.