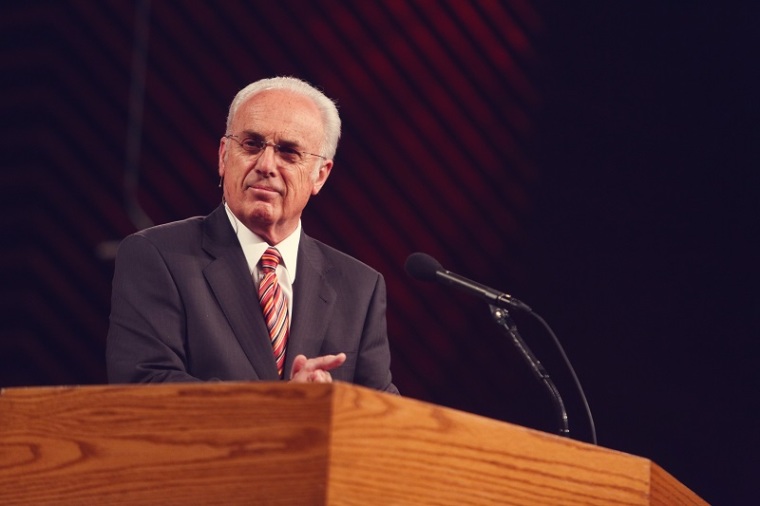 Pastor John MacArthur of Grace Community Church has filed a lawsuit against California over restrictions on indoor worship after the state issued a second lockdown order as part of its response to COVID-19. 
MacArthur recently began holding indoor worship services at his Sun Valley-based megachurch despite Gov. Gavin Newsom's most recent lockdown orders prohibiting church gatherings.
The suit was filed Wednesday in Superior Court of the state of California for the County of Los Angeles, North Central District, and names Newsom, Attorney General Xavier Beccera, and other officials, including Los Angeles Mayor Eric Garcetti as defendants.
In the complaint, MacArthur and Grace Community Church accuse state government officials of interfering with their religious freedom and selectively restricting gatherings amid the pandemic.
"When many went to the streets to engage in 'political' or 'peaceful' protests purportedly against racism and police brutality, these protestors refused to comply with the pandemic restrictions. Instead of enforcing the public health orders, public officials were all too eager to grant a de facto exception for these favored protestors," the suit states in part.
"California targeted the wrong groups. California first lifted restrictions on gatherings that occurred outdoors—blessing after-the-fact the illegal conduct of the 'George Floyd' protestors. California then banned singing in worship services and then shut them all down—unless they could modify their services to operate identically to the now-legal protests."
The lawsuit further argues that it's "time for California to recognize that disfavored religious minorities are not second-class citizens."
Click here to read more.
SOURCE: Christian Post, Michael Gryboski