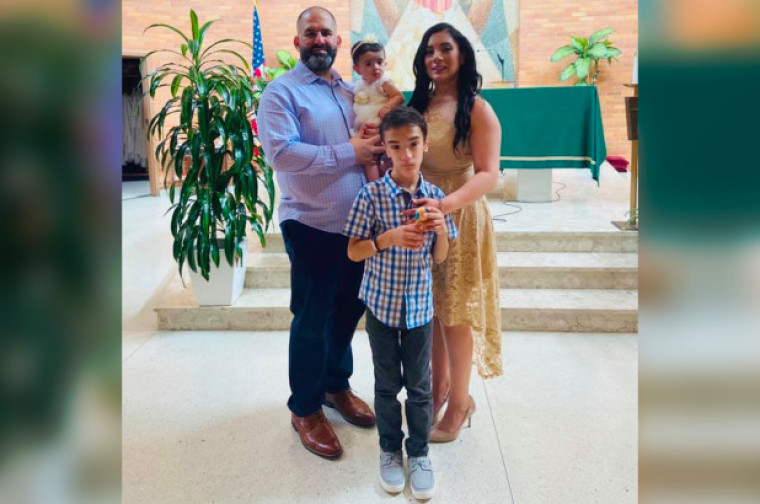 A New Jersey mom is demanding an apology after her son, who has autism and is nonverbal, was kicked out of a Catholic church by a priest for dropping a toy during a private baptism ceremony.
On Facebook, Julia Vicidomini said the Rev. Luke Duc Tran, the priest at Christ the King Church in Hillside, kicked her 7-year-old son, Nicky, out of her baby daughter Sophia's baptism.
According to Vicidomini, Nicky finds comfort in bringing toys to public places and was playing in a candle room adjacent to the baptism when he dropped a toy and it clattered on the floor.
"Out," the priest said, according to a video posted to Vicidomini's Facebook page. "This church is not for play."
"Yes, he was playing with a toy where he should not have been, however, the way the priest kicked him out of the church was completely rude and disrespectful," Vicidomini wrote in a caption accompanying the video.
"I was told it would, in fact, be a private celebration for just our family, no one else," Vicidomini explained. "With this information, I felt more comfortable taking Nicky as he doesn't do well with a full Mass and large group settings."
Vicidomini and her husband, Marc, have decided to leave the church where she grew up after discussing the incident with the priest and receiving an unsatisfactory response.
Click here to read more.
SOURCE: Christian Post, Leah MarieAnn Klett