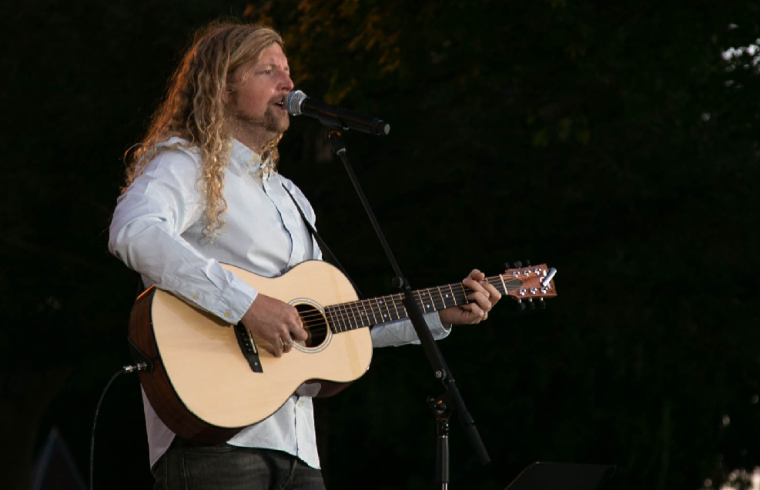 Thousands attended California evangelist Sean Feucht's "Riots to Revival" worship concerts this weekend in Portland, Oregon, and Seattle, Washington, two cities that have been gripped by riots and protests in recent weeks. 
Feucht, the founder of the "Let Us Worship" movement who is known for his work with Bethel Music, held a "Riots to Revival" event at Portland's Waterfront Park Saturday and another at Cal Anderson Park in Seattle, Washington's Capitol Hill district on Sunday.
Feucht, who ran for Congress earlier this year but lost in the primary election, made headlines last month for organizing a "beach revival" attended by hundreds in Southern California in defiance of the state's coronavirus orders. He has also argued that coronavirus restrictions that prohibit church services are a double standard.
Saturday's events in Oregon began at 10 a.m. with "training for acts of love & compassion" across the Columbia River in Vancouver, Washington, according to a tweet from Feucht.
After "joining city pastors and leaders for the MLK March" at 4 p.m., the revival concert began at 6 p.m.
"People gave their lives to Jesus," Feucht proclaimed in an interview on Fox & Friends Sunday. "We baptized people in the river behind us … It was so much joy that took over the streets of that city last night."
"We just believe that the church has the ability to change the narrative," he added. "All of America has just seen these buildings burning and they've seen this destruction and the violence. And the news, the mainstream media seems to be infatuated with this. But, I'm telling you there is another story of what God is doing in these cities and the church is rising up."
Click here to read more.
SOURCE: Christian Post, Ryan Foley