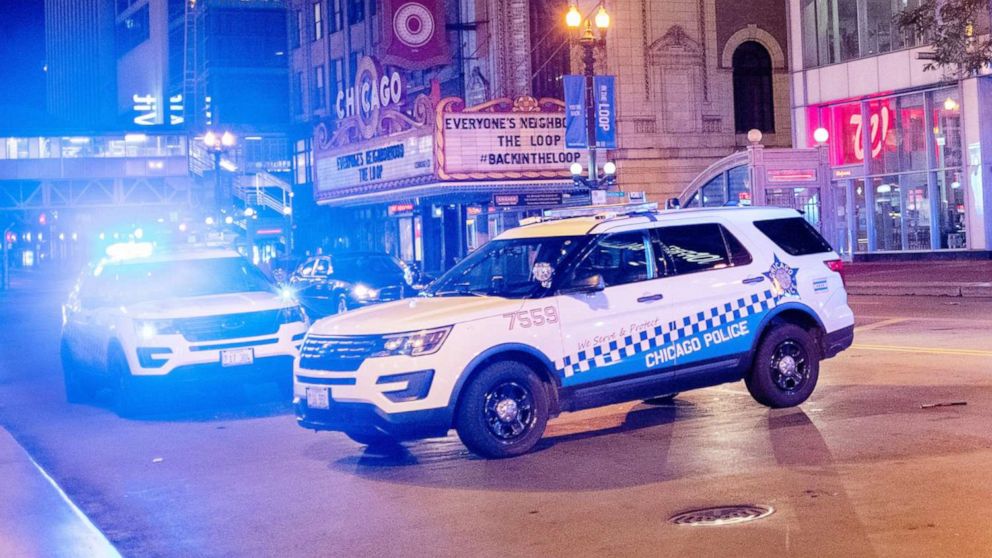 At least 100 people were arrested in Chicago overnight as looting and violence overtook the streets, injuring multiple police officers, authorities said.
Thirteen officers were injured, including a sergeant who was attacked with a bottle, and at least two civilians were shot during the unrest after midnight Sunday, in the early hours of Monday morning, as hundreds overran the city's upscale Magnificent Mile shopping district and surrounding areas with vandalism and violence, authorities said.
The suspects face several charges, including looting, battery against police and disorderly conduct, authorities said. Investigators are also searching for suspects who fired shots at police, Chicago Police Superintendent David Brown said on Monday.
"In one incident, officers were arresting a suspect who was seen carrying a cash register he had looted out of a store," Brown said. "As officers were making the arrest, another vehicle passed by the officers and fired shots at the officers, as their vehicle turned the corner, resulting in an exchange in gunfire between officers and the suspects. A bullet was found lodged in the cage of the police vehicle."
The officers were not wounded by gunfire.
Chicago Mayor Lori Lightfoot said she implemented a community protection program — a lockdown with massive police presence — that will be in place "for foreseeable days until we know our neighborhoods are safe."
Lightfoot said the criminal activity had nothing to do with "legitimate" organized protests and described it as "an assault on our city."
Click here to read more.
SOURCE: ABC News