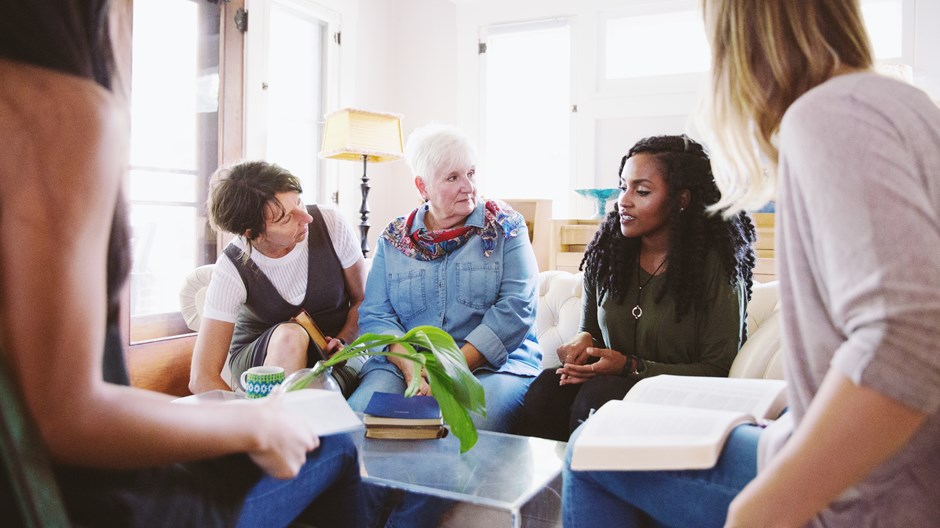 Susan Codone, PhD, is a professor of technical communication and director of the Center for Teaching and Learning at Mercer University.
---
After the police shooting of Michael Brown in October of 2014 in Ferguson, Missouri, Cornel West and other clergy organized an interfaith service to protest Brown's murder. Yet young protestors in attendance rejected what they interpreted as theological platitudes offered from the stage, wrote Leah Gunning Francis. Allegedly, a seminarian asked the platform speakers to change their chant from "Show us what democracy looks like" to "Show us what theology looks like"—in effect, asking the ministers to publicly weave the structure of their faith into their activism. Don't tell us, write about it, or preach it. Show us your theology.
This chant could apply to the many situations of oppression and abuse the church is witness to today. From the recent deaths of George Floyd and Ahmaud Arbery to the ever-growing #MeToo movement, socially situated abuse and trauma continue to stump evangelical religious leaders reaching for a theological response. Many evangelical Christians are ill-equipped to respond to racism, abuse, and trauma with much more than time-worn words. And a recent Barna study showed that most pastors feel only "somewhat" equipped to help congregants with any kind of significant trauma.
Can we show each other, or even simply articulate to each other, what our theology looks like? Our shared stories—of trauma or otherwise—and what we do with them, can offer our listeners a path back to God.
In June 2019, the Southern Baptist Convention's Ethics & Religious Liberty Commission released the Caring Well Report, detailing decades of sexual abuse within the SBC. I wrote the report's introduction, which described my story of abuse by my youth minister and pastor, my criticism of the SBC's entrenched problem of sexual abuse, and my call for change. On the eve of the denomination's annual meeting, I told my story to a large audience for the first time—unwittingly moving my theology out of my private life and forming me into a public theologian. For years, overwhelming shame had buried my understanding of my theology, yet God had cultivated it.
When I was given an opportunity to speak directly to the church culture that silenced me, I unearthed a deeply held personal theology of trauma—that my relationship with God rests upon his grace alone, and that he redemptively rescues and restores me from suffering I've experienced by the abuse of power.
Not just for professionals
Public theology is a purposeful effort to place our faith in the public square and make room for others to join us. One of the best ways to do this is through our own stories of faith. Acting as a public theologian means I intentionally let my theology inform my personal experiences to engage publicly in social issues. My faith is no longer exclusively an internal dialogue with God, but rather a public conversation between myself, God, and society—informed and infused by my experiences. Moreover, I don't express my public theology simply by sharing my testimony. I also advocate for the vulnerable based on both my good and bad experiences in the church. By sharing the story of my suffering through the framework of my theology, I can help others to regain their view of God, which may have been eclipsed by their own pain.
In a 2009 article for the International Journal of Public Theology, David J. Neville calls Isaiah and Jeremiah's public insistence on justice the moral equivalent of "holy ground." Neville goes on to say that we can measure the value of public theology by "the extent to which its voice challenges and unsettles entrenched structures that make injustice systemic and thereby endemic." God's action to free the Israelite slaves from Egypt, he writes, established a social sense of justice for those most likely to be ignored, disadvantaged, poor, and most vulnerable, and pairs this with the frequent extensions of love by Jesus to the same segments of society.
Jesus, standing under trial, held a public theology that enabled him to reject a defense about his actions. Prior to his arrest, some of his last words to his disciples established that God honors those who care for the socially vulnerable (Mt. 25:34-40). But Jesus didn't just give a testimony. His entire life was an intentional public witness to his purpose. The martyr Stephen, vulnerable himself, unveiled a public theology in a point-by-point recitation of Jewish rebellion against God before leveling the same charge at the Sanhedrin, who subsequently stoned him to death. The prophet Nathan confronted King David without hesitation, speaking freely on the authority of the Lord. Scripture is full of examples of people who point people back to God through their stories.
We are all public theologians
Civil rights pioneer Ruby Sales told me that holding a public theology adds authority when we share our stories publicly to improve the common good. What matters is how we tell those stories, she said. Do we speak from vengeance or self-righteousness or hope for retribution? Or, do we tell our stories out of righteous indignation, hoping for change and holding out the possibility that the church can change?
We are all public theologians, Sales said. Even without academic credentials in theology, all Christians develop a theological framework based on our experiences and faith. We have an obligation to break down barriers to stand on common ground, finding each other and God through the knowledge of our common histories. We perform public theology, as Katie Day and Sebastian Kim write in Companion to Public Theology. We exercise it by affirming that all creatures reflect the imago Dei of the Creator and then treating each other that way. The key is that we do this publicly with the intent of improving the common good. We often do this best from the perspective of suffering.
Click here to read more.
Source: Christianity Today