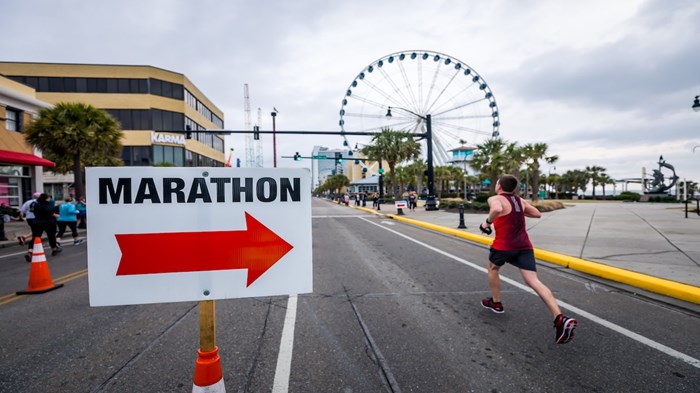 At first, it wasn't too bad. We left our offices, schools, places of worship, shopping and entertainment. We watched movies at home. We worked from home. Our students went to school online. We ordered groceries and clothes online. We learned to shop for everything from home.
And since we were home, we ended up re-modeling our homes in record numbers. We only went out to the drug store, grocery store and doctors' appointments. Admittedly, we ended up thinking of more and more reasons to go to the store when we got a little stir crazy, but for the most part, we did our part and stayed at home adhering to the rules of self-quarantine.
That was when we thought it was all going to be over by the end of March…or April…or June…or July. Now, we're hearing we won't be back to normal until 2021 or 2022.
Now, we're beginning to wonder if we'll ever get back to "normal".
And it's getting old.
When it first started, we were all pulling together. We washed our hands and we stayed at home. We endured shortages of hand sanitizer, toilet paper and disinfectant cleaners. (Watching the people fight over toilet paper made us wonder how this generation would have handled World War ll). We were told things would be back to normal by the end of April and then, the end of May. We ended up cancelling most of summer – camps, vacations, conferences, ball games – you name it, we called it off. If you really want to know, we cancelled life.
Now, they're talking about the first of the year. Businesses are telling their employees to work from home until 2021. Some sectors of the economy are putting off any expectations for any significant rebound until 2022.
So, what happens when you thought all of this would be over, but then find out it's not only not over, it's not going to be over any time soon?
You do what you do anytime you realize the race is a marathon – not a sprint, but a marathon. We have to adjust our pace. What we thought was going to be weeks is going to be months. What we thought was going to be months is going to be years. What you planned to get done this month is going to take you longer, and some plans will need to be dropped altogether. Some things just can't be done on Zoom…
Click here to read more.
Source: Christianity Today