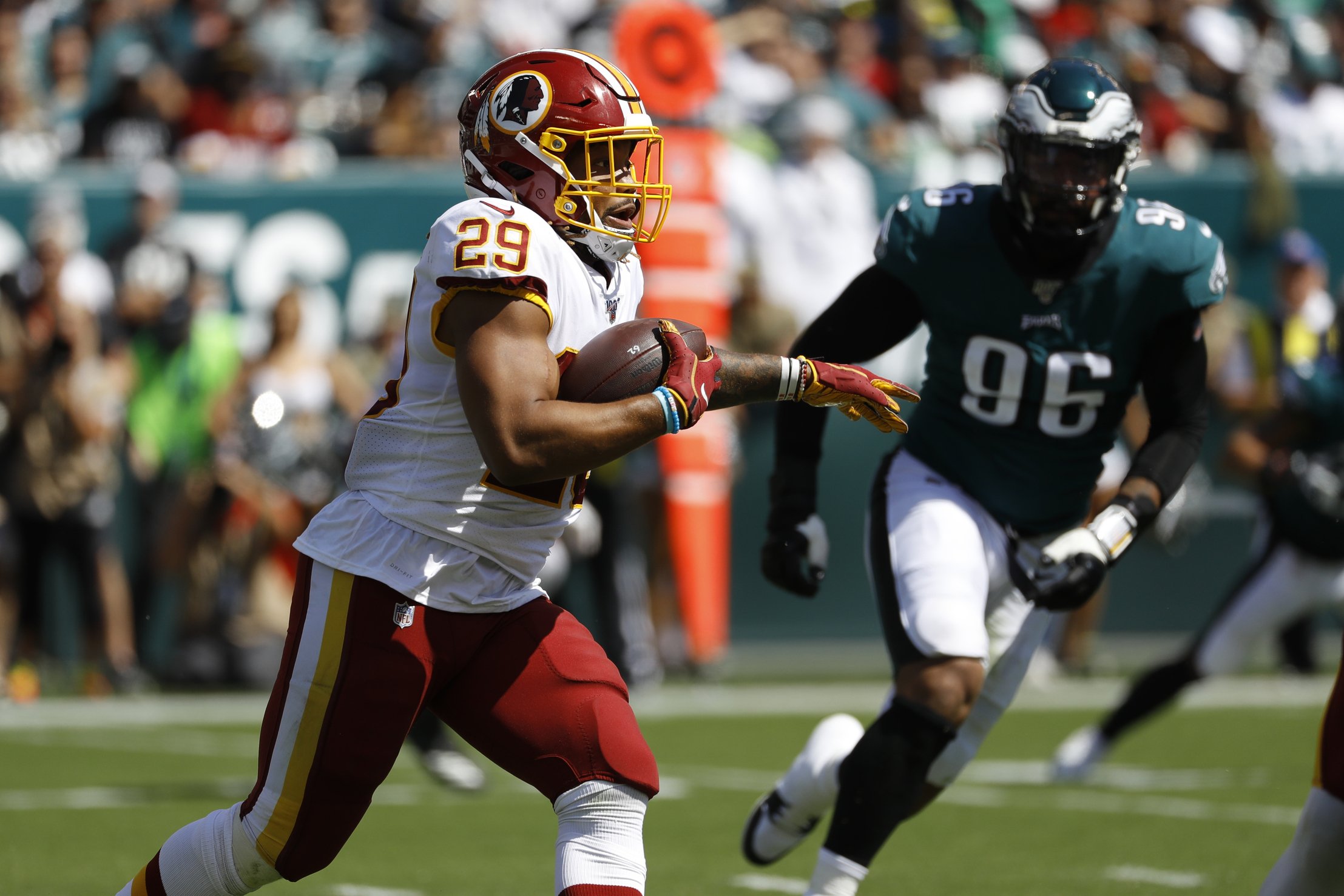 Shortly after running back Derrius Guice was arrested Friday on domestic violence-related charges, the Washington Football Team announced it was releasing the 23-year-old running back.
Guice faces charges that include one count of strangulation, a felony, according to a spokesman for the Loudoun County Sheriff's Office. The other charges are three counts of assault and battery as well as one count of destruction of property.
Guice turned himself in at the Loudoun Adult Detention Center around 5 p.m. He was handcuffed in the parking lot of the facility before being taken inside. Guice was released on bond and shortly before 7:30 p.m. was seen driving away in a silver Range Rover.
A team statement released less than two hours after Guice was taken into custody said club officials learned of the allegations against Guice on Thursday and notified the NFL. They then met with Guice and told him he was excused from team activities while the club reviewed the situation.
"This afternoon we learned that there were multiple charges filed against Derrius," the statement said. "Upon review of the nature of these charges and following internal discussions, we have decided to release Derrius immediately."
Guice hired Peter D. Greenspun, a criminal attorney in Northern Virginia who has worked on numerous high-profile cases, including representing D.C. sniper John Allen Muhammad in his capital murder trial and sportscaster Marv Albert on sodomy charges in 1997.
Guice turned himself in shortly after 5 p.m. Friday. He stood on a corner in the parking lot with an officer before two women approached him, spoke to him briefly and then waited as the officer handcuffed him. Guice was led inside moments before Greenspun pulled up and walked inside the detention center. About an hour later, Greenspun walked out, without Guice, and drove off. He declined to comment.
Click here to read more.
SOURCE: The Washington Post, Sam Fortier, Nicki Jhabvala, and Les Carpenter