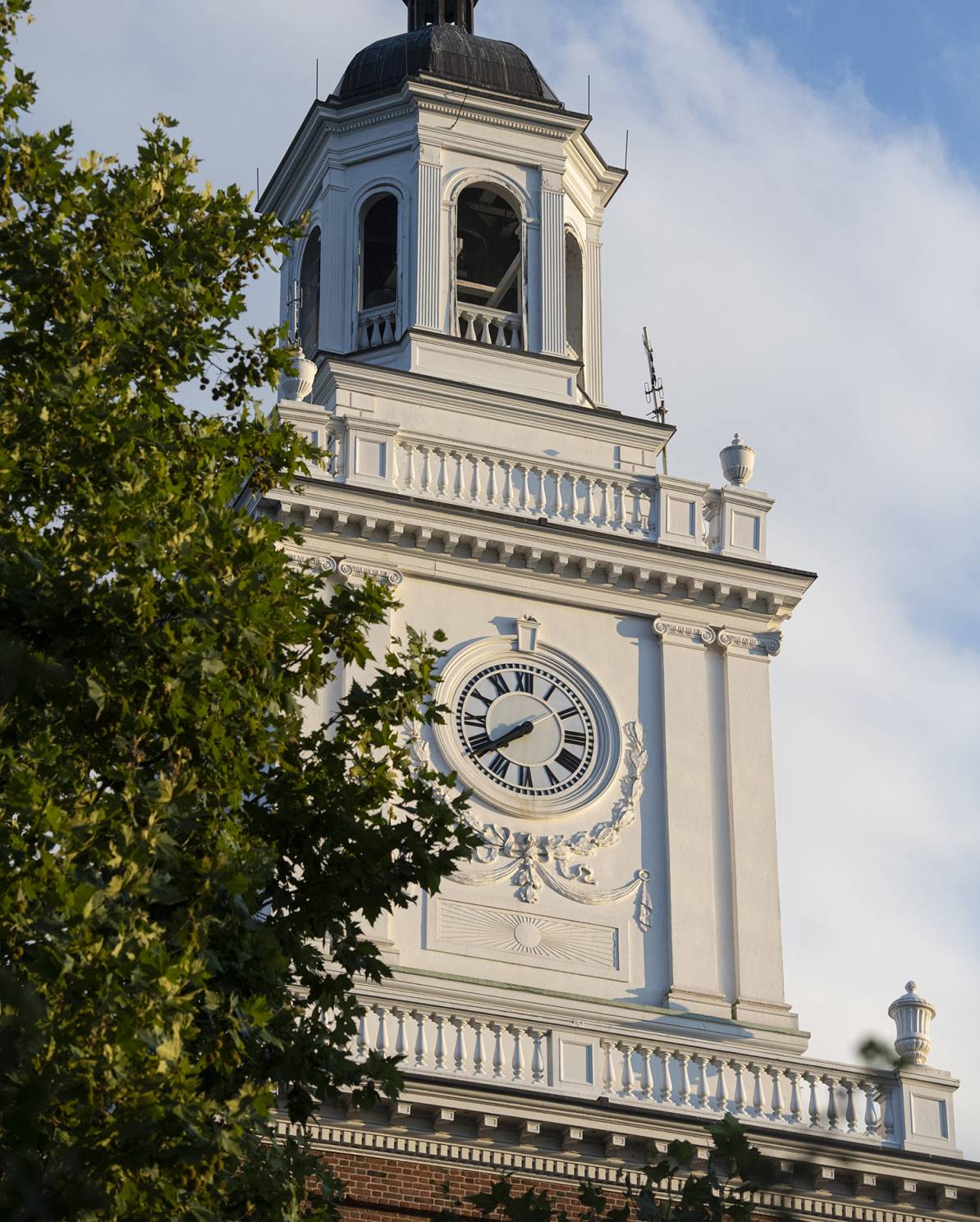 Citing a concerning resurgence in COVID-19 infections and related public health trends, both in Baltimore and across the nation, Johns Hopkins University announced today that it now plans for all undergraduate instruction, labs, and co-curricular activities to be held online for the duration of the fall semester.
In considering whether to have students return to campus for the coming semester, JHU weighed health and safety as the paramount concerns, university leaders said
"Our faculty, staff, and students, including your colleagues on the Student Advisory Committee, have worked tirelessly over the past several months to explore and develop multiple options for a safe return," JHU President Ronald J. Daniels, Provost Sunil Kumar, and Vice Provost for Student Affairs Alanna Shanahan wrote in a message sent to undergraduate students today. "Unfortunately, the pandemic is clearly worsening. We are experiencing a second surge in cases in our region and in other areas of the country."
As was the case in the spring, a small number of undergraduate students may be granted permission to live in campus housing if they can demonstrate hardship associated with distance learning. These students will take their classes online, and all other campus facilities will remain closed to undergraduates. Students who were planning to live off campus are being urged to stay home and cancel any plans to return to Baltimore out of concern for their safety and that of the community. Nearly a third of Johns Hopkins undergraduates come from states designated as COVID-19 hot spots.
"We have been operating successfully at a very low density in controlled environments such as research labs and clinical settings, subject to strict public health requirements, but classrooms, co-curricular activities, and residential settings, taken together, pose a substantially greater potential for spread of the disease," the leaders wrote. "Therefore, based on extensive consultations with our faculty experts in public health and medicine, and emerging guidance from public health officials, we have concluded that returning in person would pose unacceptable risks for you, our faculty and staff, and our neighbors in Baltimore."
To help ease the pandemic's financial burden on undergraduates and their families, the university will provide a one-time 10% reduction in planned fall undergraduate tuition. The university also announced an extra $14.8 million in need-based aid for students whose families' financial circumstances have changed as a result of the pandemic, along with emergency aid for hardships related to the switch to distance learning. Students receiving need-based aid for off-campus housing who agree to stay home this fall will continue to receive that aid and will also be given aid to cover the costs of living at home. Students who do not qualify for need-based aid but demonstrate hardship related to maintaining a lease or other consequences of their decision to stay home can apply online for assistance.
To answer students' questions, a virtual town hall will be convened at 7 p.m. on Tuesday, Aug. 11. Questions may be submitted in advance to covidtownhall@jhu.edu.
Source: JHU