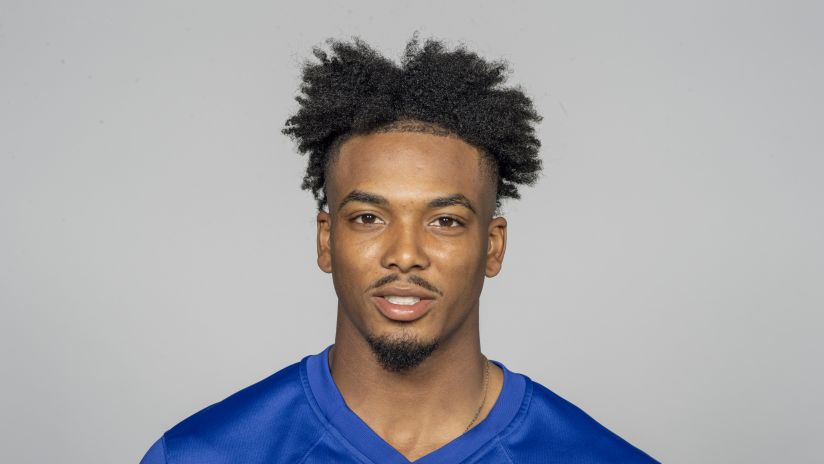 Sam Beal's decision not to play this season should not make a major impact on the Giants.
The fact it could — that so much was riding on a cornerback who has missed 26 of a possible 32 career games due to various injuries — is an ominous preseason sign for a defense coming off three straight bottom-third-of-the-league finishes.
Beal joined more than 50 others around the NFL in exercising every player's collectively bargained right to opt out due to COVID-19 health concerns. It is not clear if his decision will be classified as voluntary ($150,000 cash-advance stipend) or if he is a high-risk case ($350,000 cash-advance stipend) based on personal or family situation.
With DeAndre Baker on the Commissioner's Exempt List and facing an uncertain future with the Giants, after an offseason arrest on armed robbery and aggravated assault charges, Beal was the logical choice to start opposite James Bradberry. He has flashed potential and swagger during the rare weeks when he is able to practice and play.
Now the Giants turn to … uncertainty and inexperience.
After Bradberry, the next corners up are Grant Haley, second-year players Corey Ballentine and Montre Hartage, XFL alum Dravon Askew-Henry, and rookies Darnay Holmes, Jarren Williams, Chris Williamson and Christian Angulo. Holmes, a fourth-round pick penciled in for the slot, could have to go back to the outside, where he played at UCLA.
Click here to read more.
SOURCE: New York Post, Ryan Dunleavy