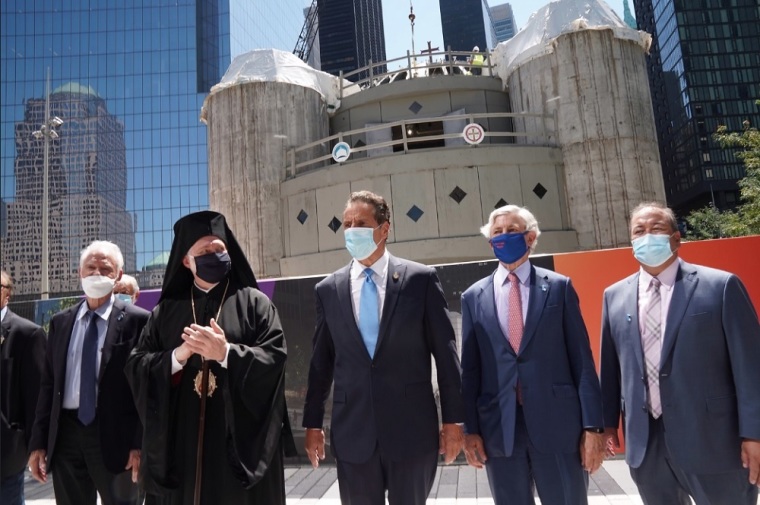 New York Gov. Andrew Cuomo on Monday presided over the resumption of construction on a Greek Orthodox church that was said to be the only house of worship destroyed in the 9/11 terrorist attacks in 2001. The project is set to be completed in the fall of 2021.
Located near the World Trade Center's twin towers, St. Nicholas Greek Orthodox Church and National Shrine suffered severe damage during the terror attacks that killed and injured thousands. Since then, the church has struggled to rebuild.
Cuomo joined Archbishop Elpidophoros (Lambriniadis), the head of the Greek Orthodox Archdiocese of America, to announce the return of construction on the church building after financial struggles and other issues delayed the project for years.
"We are going to build back the way we built back from 9/11, and it will be better and stronger with more solidarity and more faith and more spirit of community than ever before," stated Cuomo on Monday.
"We have gone through difficult times together, but we rise from the ashes and we rise stronger than ever before. That's what this St. Nicholas will stand for. It is a powerful message to all New Yorkers and all Americans."
During his remarks, Archbishop Elpidophoros noted that the church was destroyed "by a savage act of hatred and terror." However, he assured that the terrorists would not have the final word.
"We are going to open the St. Nicholas Church and National Shrine as a sign of love, not hate; a sign of reconciliation, not of prejudice; and a sign of the ideals that exist in this great American Nation, where one's religious liberty and freedom of conscience never excludes, but only embraces," said Elpidophoros.
Click here to read more.
SOURCE: Christian Post, Michael Gryboski