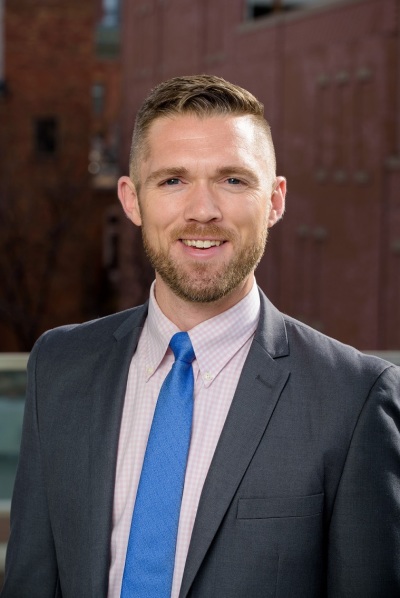 The newly appointed head of faith outreach for former Vice President Joe Biden's presidential campaign is working on getting evangelicals to support the Democratic nominee.
Josh Dickson, an evangelical Christian who has been active in the Democratic Party for nearly 10 years, was appointed National Faith Engagement director for the Biden campaign.
During the Obama administration, for a time, Dickson worked as the director of the Center for Faith-based and Neighborhood Partnerships at the U.S. Department of Commerce.
Dickson believes some evangelicals are moving toward supporting Biden. An example of this, he said, is seeing evangelical leaders' embrace of the Black Lives Matter movement.
"We have seen evangelicals marching in the streets, we have seen evangelicals talking about Black Lives Matter and speaking and praising Black Lives Matter," said Dickson. "We've seen a tremendous response from individual pastors who have large followings who have marched in the streets. We've seen leaders, elected leaders who have marched in the streets from evangelical backgrounds."
This level of support leads Dickson to conclude that "the real religious issue in this election is fighting systemic racism." Biden, he said, has an advantage in handling that issue.
"We want to let people of faith know that in this moment that they are valued and they matter to the vice president and to this campaign and to the future direction of this country," continued Dickson.
The Christian Post interviewed Dickson on a variety of topics, including his faith journey, political views, and why he thinks evangelicals should support Biden for president despite certain ideological differences.
Staying Christian, changing parties
Born into a conservative family in which many attended Moody Bible Institute, Dickson had a Christian upbringing that involved attending church on Sundays and Wednesdays.
While enrolled at the University of Michigan, Dickson oversaw outreach efforts for the Campus Crusade for Christ chapter. After college, he became a teacher in the South Side of Chicago, Illinois.
Dickson explained to CP that it was his belief in "the redemptive ministry and Gospel of Jesus" that inspired him to take the teaching job instead of pursuing law school, noting that he was inspired by Luke 12:48, "to whom much is given, much is required."
"It's the core of my values; it's the first thing I identify with. It drives everything that I do — being a Christian, being a believer," said Dickson.
"My faith also led me into the public service arena after college, and it was the reason why I chose to be a teacher in the South Side of Chicago."
Dickson said that teaching in Chicago "really opened my eyes to the ministry of Jesus in a different way that I hadn't been as exposed to."
"It really helped me see more of the example He set for us by how He lived His life and the ways that He showed His love, compassion, and commitment to the inherent and God-given dignity of other people through service," he said.
Click here to read more.
SOURCE: Christian Post, Michael Gryboski