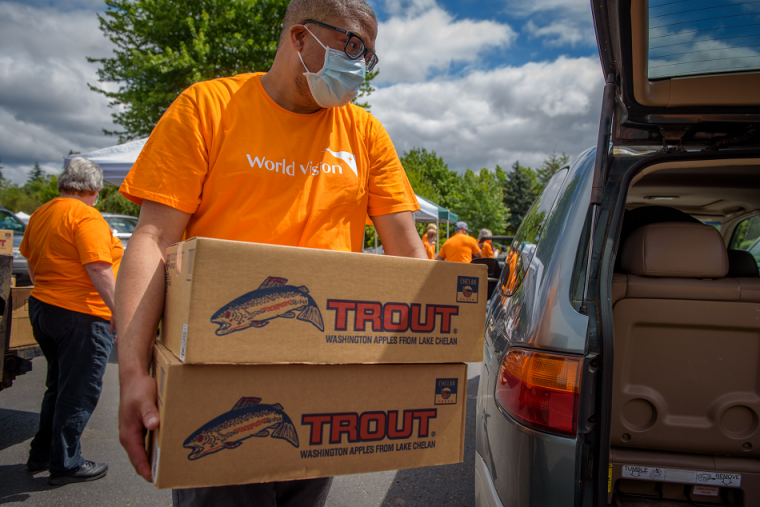 Lakewood Church, led by Pastor Joel Osteen, has partnered with World Vision, Houston-area churches and local nonprofits to distribute over 12,000 boxes of fresh food, provided by farmers facing financial hardship during the pandemic, to the hungry.
The partnership, part of the Fresh Food Box Program, began soon after COVID shutdowns began. The program has fed over 860,000 Americans through 70 hub locations. Unlike some food drives, Fresh Food Box gives recipients fresh fruit, vegetables, meat and dairy products supplied by farmers who otherwise could not sell their goods due to the economic impact of COVID-19.
"World Vision was in Houston for two years helping rebuild after Hurricane Harvey," Reed Slattery, national director of World Vision U.S. programs, told The Christian Post. "We noticed how in need the area was. During the pandemic, we know folks aren't working and food is one of the biggest needs, so we come alongside them and make sure families here have dinner."
At the Houston hub, food is supplied by American farmers and shipped by a semi-truck to Lakewood Church twice per week. Lakewood Church then disperses the food to smaller Houston-area churches and nonprofits called PODS (Points of Distribution Services), according to Slattery.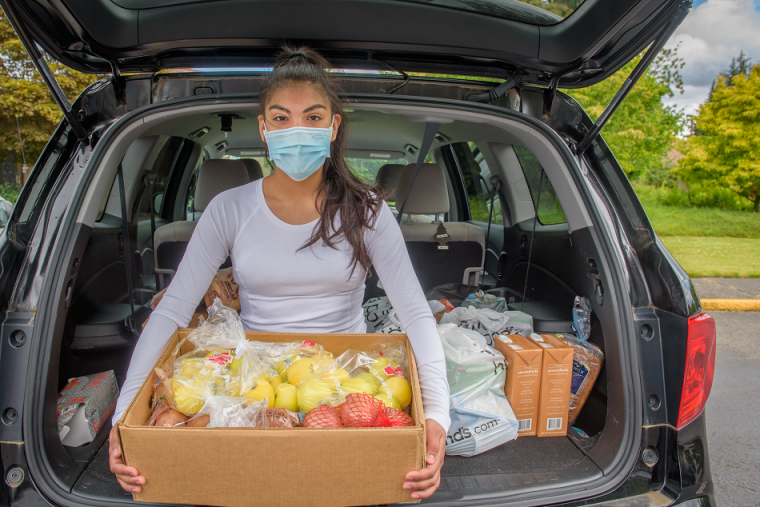 Food boxes are supplied for free to anyone in need, as the program will remain in "Phase Two" until the end of August. Slattery said he hopes the program continues into a third phase, which could proceed through October, so long as challenges do not escalate.
"I think one of the biggest challenges with the program nationwide is simply capacity," he said. "Many churches and facilities don't have the refrigerators or space to store this fresh food. Fortunately, Lakewood has the infrastructure and ability to store food for this scale and volume."
Paul Osteen, associate pastor of Lakewood Church, said he and his church were glad to step in and fulfill the need. World Vision and Lakewood Church have been working together on various projects for over 12 years, according to Osteen.
A "convoy of hope built on a long-term relationship" between the church and organization was how Osteen described the partnership with World Vision. He said it brought him joy to see so much collaboration to help the community.
Click here to read more.
SOURCE: Christian Post, Blake Fussell