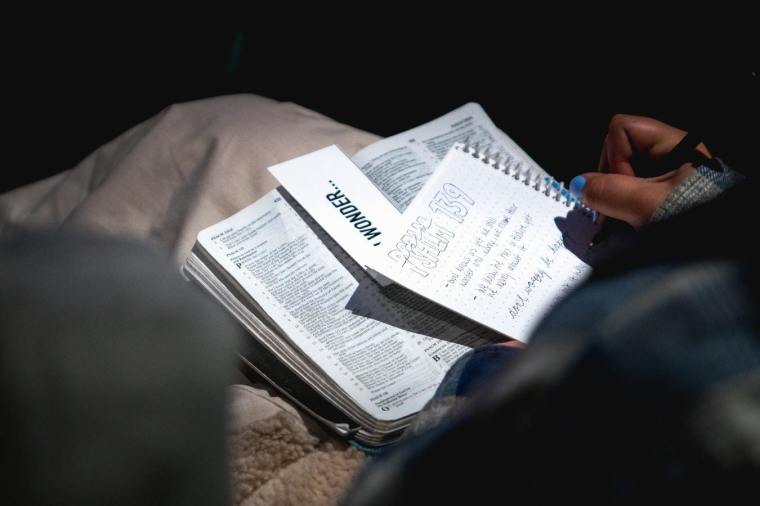 Over half of Protestant churchgoers have difficulty understanding Scripture when they read it on their own, highlighting the need for communal Bible study, a new report revealed. 
A new poll from LifeWay Research, in partnership with Explore the Bible, found that 57% of Protestant churchgoers say the Bible is "challenging" when read alone.
However, nine in 10 churchgoers agree they can usually understand how a passage of Scripture is relevant to them, and four in five express confidence in their ability to help others with doubts about the truthfulness of Scripture.
"Churchgoers are ready to defend the Bible as true and as a faithful moral standard," said Scott McConnell, executive director of LifeWay Research. "But most admit they stumble on understanding the specific meaning as they read."
The survey of 1,002 American Protestant churchgoers conducted Sept. 20-27, 2019, also highlighted churchgoers' attitudes toward Bible study. The poll found that 93% say they enjoy exploring a passage of Scripture to understand its meaning.
"Reading and studying as an individual is important, but we need others to help us think through what we discover," said Dwayne McCrary of Explore the Bible. "Studying together also allows us to gain insights from others that move us forward in our study as well."
Notably, the study also found that about four in five churchgoers say the Bible can have multiple meanings for different readers, and 30% say they accept some truths of the Bible but don't accept all of them.
Click here to read more.
SOURCE: Christian Post, Leah MarieAnn Klett