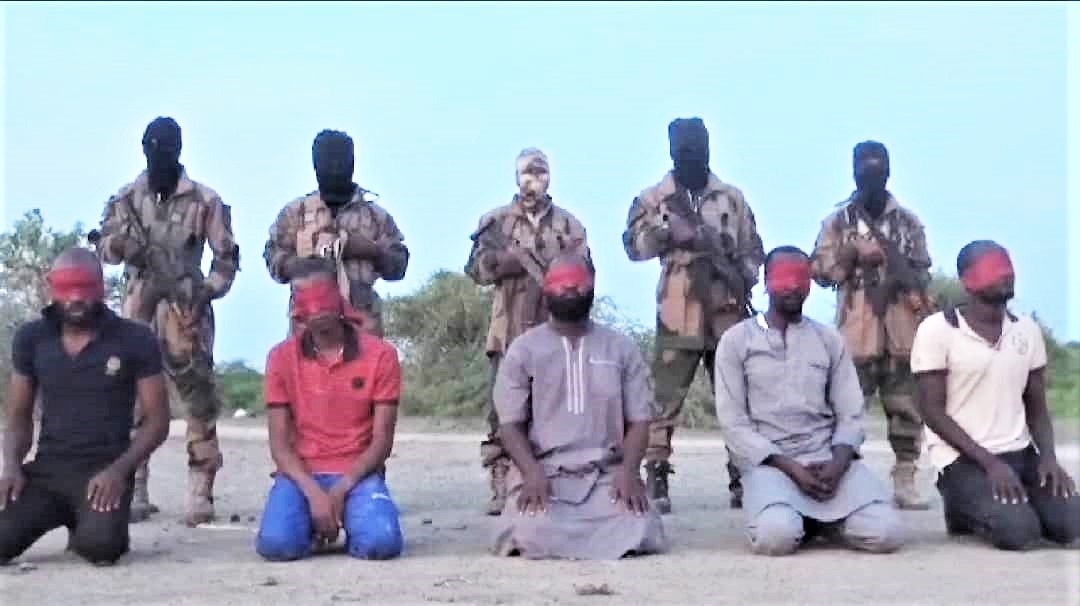 Militants aligned with the Islamic State in Nigeria have executed five aid workers, declaring in a video posted online that the killings were meant as a warning to "all those being used by infidels to convert Muslims to Christianity."
A video surfaced last Wednesday showing the men kneeling while blindfolded and then shot from behind by AK-47-wielding masked militants in the West African country's terror-ridden Borno state. The execution is said to have taken place two Sundays ago.
The abduction and killing of the men have since been claimed by the Islamic State in West Africa Province, an offshoot group of the deadly terrorist group Boko Haram.
According to the SITE Intelligence Group, ISWAP claimed responsibility through its digital newspaper, al-Naba.
Morning Star News, a nonprofit that monitors acts of Christian persecution overseas, reports that three of the men shot from behind were identified as Christians by a resident of Borno. The two others executed in the video were said to be Muslims. In the 35-second video, a jihadi is reported to have condemned Christianity.
"This is a message to all those being used by infidels to convert Muslims to Christianity," a militant was quoted as saying in the Hausa language, as translated by Morning Star News.
"We want you out there to understand that those of you being used to convert Muslims to Christianity are only being used for selfish purposes."
The jihadi went on to say that "is the reason whenever we capture you."
"[T]hey don't care to rescue you or work toward securing your release from us, and this is because they don't need you or value your lives," the militant was quoted as saying.  "We, therefore, call on you to return to Allah by becoming Muslims. We shall continue to block all routes [highways] you travel."
The militant warned that if others don't "heed our warning," the "fate of these five individuals will be your fate."
Click here to read more.
SOURCE: Christian Post, Samuel Smith