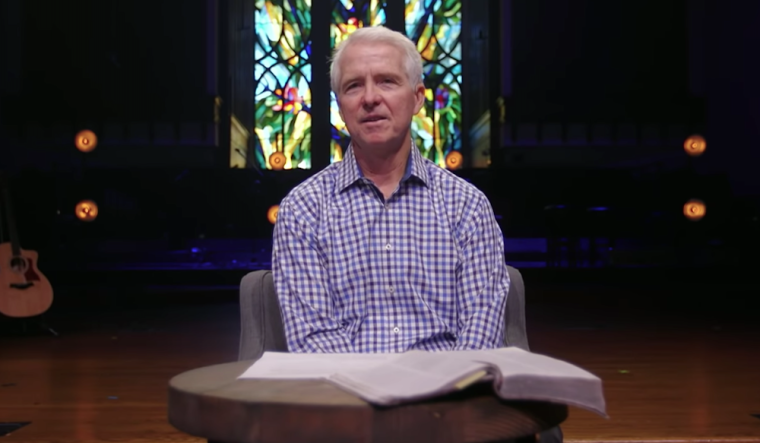 Pastor John Ortberg of Menlo Church in Menlo Park, California, has resigned as the congregation's leader just over two weeks after a "supplemental independent investigation" was launched into the circumstances under which he allowed his son to work with children despite confessing he was attracted to minors, elders announced Wednesday.
"In recent days and after a process of mutual discernment with John and in consultation with the Presbytery, it is with a heavy heart that the board unanimously concluded that John should resign as Senior Pastor of our church. He agreed and tendered his resignation last week," the church's elder board said in a statement posted on the church's website.
Ortberg was first asked to go on personal leave from the church on Nov. 22, 2019, while an investigation of concerns raised by a third party about a then unidentified church volunteer was conducted. Earlier this month, Daniel Lavery, a trans-identified woman who is Ortberg's estranged daughter, revealed in an extensive thread on Twitter that the volunteer is her brother — John Ortberg III.
In January, without revealing Ortberg's relationship to the volunteer, the elders said their leader exhibited "poor judgment" but no harm had come to any minor in the Menlo Church community based on the findings of an investigation.
Ortberg, returned to the pulpit in March and apologized for his "shortcomings" in a letter to the church on July 6. Pressure from blindsided members of the church who felt betrayed about the details of Ortberg's familial connection to the volunteer, however, forced the ongoing supplemental investigation.
In their statement Wednesday, the elder board explained that asking Ortberg to resign was based on a "collective desire for healing and discernment."
"Our decision stems from a collective desire for healing and discernment focused on three primary areas. First, John's poor judgment has resulted in pain and broken trust among many parents, youth, volunteers and staff. Second, the extended time period required to complete the new investigation and rebuild trust will significantly delay our ability to pursue Menlo's mission with the unity of spirit and purpose we believe God calls us to," the elder board said.
Click here to read more.
SOURCE: Christian Post, Leonardo Blair