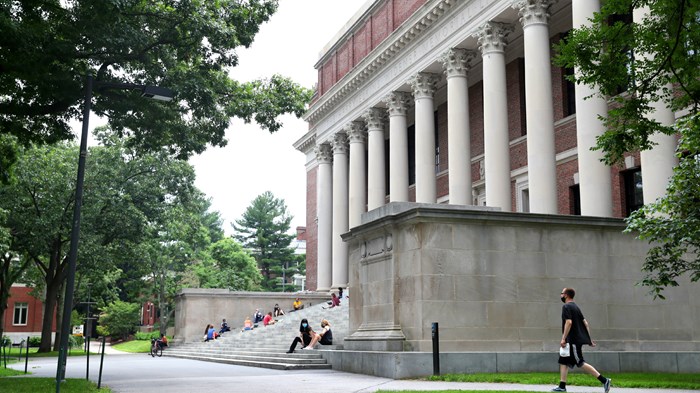 Campus ministry leaders are celebrating the Trump administration's decision to reverse a new policy that would have forced some international students to leave the United States. The rule said people on student visas would have to take classes in person to maintain their status, even if courses moved online because of the coronavirus pandemic.
The change was announced Tuesday by a federal judge in Boston, where Harvard University and the Massachusetts Institute of Technology had sued to challenge the policy.
"We at InterVarsity are very pleased that ICE dropped its plan to deport international college students who only use online courses," said Tom Lin, president of InterVarsity Christian Fellowship. "In the coming week and months, InterVarsity and many faith-based organizations are working hard to help students navigate a chaotic and stressful time for us all; during this time, students and young people need more certainty and support, not less."
———
Leaders of 12 Christian organizations urged the Trump administration to rescind a policy requiring international students to leave the US or transfer if their colleges hold classes entirely online this fall, saying it "falls short of American ideals."
In a letter to Acting Secretary of Homeland Security Chad Wolf, shared with the Associated Press, the leaders wrote on Friday that the policy "robs our country of the significant contribution" international students make to their colleges on both a personal and economic level. It "lacks compassion" and "violates tenets of our faith to 'not mistreat the foreigner' (Lev. 19:33) but to love these neighbors as ourselves (Lev. 19:34, Matt. 22:39)," they wrote.
"International students who have already arrived in the United States and who are enrolled in degree programs should be allowed to complete their courses of study in this country without further disruption," the leaders said. "This is reasonable, compassionate, and consistent with our national interests."
Among the signatories are National Association of Evangelicals president Walter Kim; Council for Christian Colleges & Universities president Shirley Hoogstra; and Russell Moore, president of the Ethics & Religious Liberty Commission of the Southern Baptist Convention.
US Immigration and Customs Enforcement announced Monday that the more than 1 million international students in the country would not be allowed to take all their classes online this fall. The agency notified colleges that no new visas would be issued to foreign students at schools operating entirely online that term, and those already in the United States would be required to transfer or leave the country.