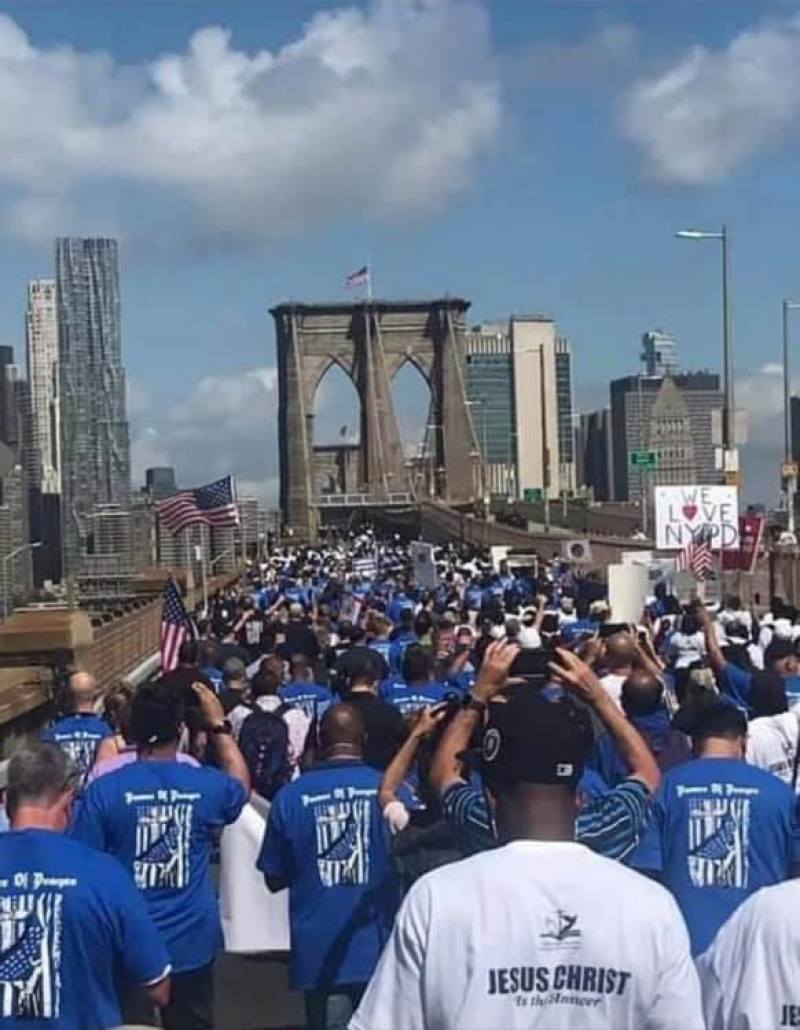 A group of clergy rallied elected officials and hundreds of New Yorkers last Wednesday for the "Jericho March" across the Brooklyn Bridge where they were joined by law enforcement groups and seen worshiping together in a video that has been viewed more than 1 million times.
Bishop Gerald G. Seabrooks of Rehoboth Cathedral in Bedford-Stuyvesant told Kings County Politics in an interview last week about the biblical meaning of Jericho.
"And if they did not tear down the walls of Jericho, division and separation, then they would not have received. Therefore, the walls of Jericho in our city need to come down. We see the walls of hatred, we see the walls of police brutality, we see the walls of redlining, we see the walls of miseducation. Our city needs God," Seabrooks said about the purpose of the march.

The event, which started in Cadman Plaza Park, Brooklyn, and ended at City Hall was initially conceived by a coalition of black clergy who are calling for reforms to policing, healthcare and education. Sergeants Benevolent Association, a police union in New York City, also joined the march, describing it as a rally to "support law enforcement" as well as clergy, according to a flyer.
"This is a community that respects the police and wants peace," SBA President Ed Mullins told Gothamist about why they joined the march. "Police are the dividing line to keep them safe."
Videos of the march have been circulating online where hundreds are seen and heard singing the popular worship song "WayMaker." The clip has amassed over 1 million views across various platforms.
As churchgoers marched across the iconic bridge, hundreds of NYPD officers — both retired and presently serving — also joined in and were seen wearing matching blue T-shirts.
Click here to read more.
SOURCE: Christian Post, Jeannie Law