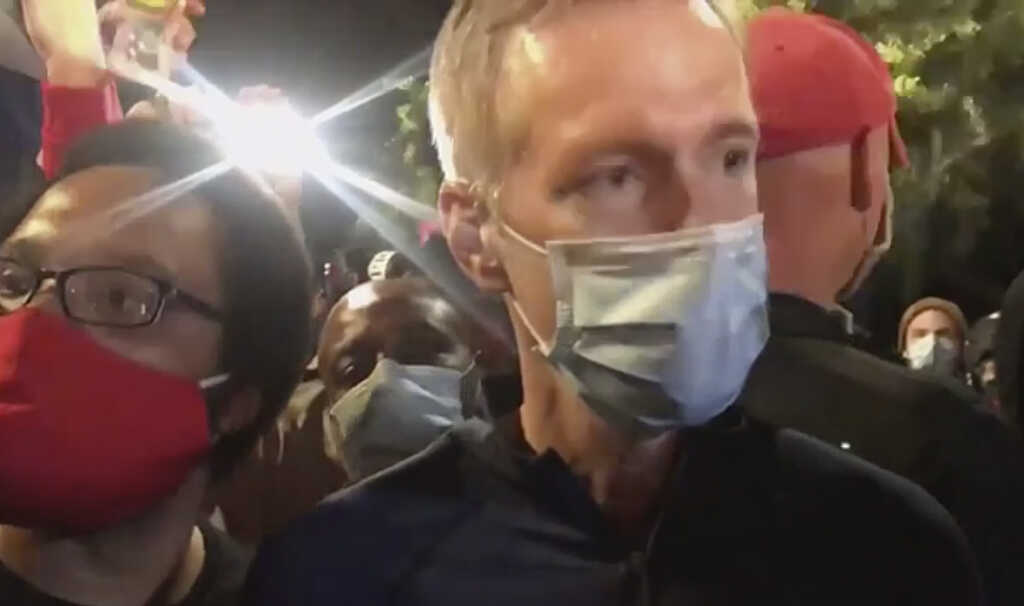 News reports from The Associated Press, The Washington Post, The New York Times and others all claim the Democratic mayor of Portland, Oregon, was tear-gassed by federal agents during Black Lives Matter demonstrations Wednesday night. But one eyewitness is calling the claim into question.
As he stood outside a federal courthouse during another night of violent protests and riots, Mayor Ted Wheeler (D) seemed slightly dazed and congested after agents dispatched by President Donald Trump appeared to tear-gas the progressive politician.
That is what is being reported in the news, at least.
However, according to CBN News contributor Chuck Holton, who was on the ground during the protesting in Portland, the entire encounter was intentionally staged.
"I just want to tell you it's all a lie," he said. "I was 15 yards away from Ted Wheeler. These were not peaceful protesters; these were protesters that were actively attacking the federal courthouse in downtown Portland with rocks, bottles, water bottles, fireworks, paint-filled water balloons, dangerous green lasers, very powerful lasers and, by the way, were starting fires, pretty large fires, on the portico of the federal courthouse."
Holton argued Wheeler intentionally positioned himself "right in the middle" of the escalating clash. At that point, the CBN contributor recalled, federal agents began issuing loud warnings, notifying anyone in the middle of the mayhem—to include the mayor—that the protest had been declared a riot and they would soon begin exercising crowd-control measures.
Click here to read more.
SOURCE: Faithwire