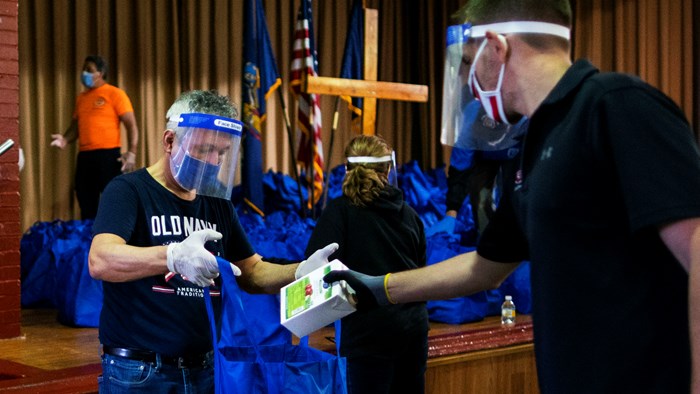 Well over a half million pastors, church staff members, and ministry employees kept their jobs and continued serving their communities during the pandemic thanks to Paycheck Protection Program (PPP) loans, according to a list released last week.
As part of the Coronavirus Aid, Relief, and Economic Security (CARES) Act passed in March, the government offered grants to cover payroll costs for employers, including religious organizations, as a way to keep the economy going and reduce layoffs.
It was the first time the US government had offered to cover the salaries of clergy and ministry workers as part of a stimulus. Some critics—including within the church—discouraged Christian organizations from accepting government funds due to concerns over church-state separation, while others saw it as a way churches and charities to continue to meet community needs during the pandemic.
A list released Wednesday by the Small Business Administration (SBA) showed that at least 11,500 Christian organizations took advantage of the opportunity and received loans of $150,000 or more.
The list was culled based on a keyword search of terminology including church, Christian, Catholic, and diocese, so the totals do not include ministries without Christian wording in their names or those that received smaller loans. More than 80 percent of the 5 million US employers that were granted PPP loans took in less than $150,000, according to the Associated Press, and weren't included in the recent data.
Through the program, companies and organizations with fewer than 500 employees could request up to two and a half months of payroll costs (excluding salaries above $100,000) to offset the economic hit of the coronavirus shutdowns. Most churches and ministries on the list fell in the $150,000 to $300,000 range. Using the federal funds, the average church retained about 60 jobs.