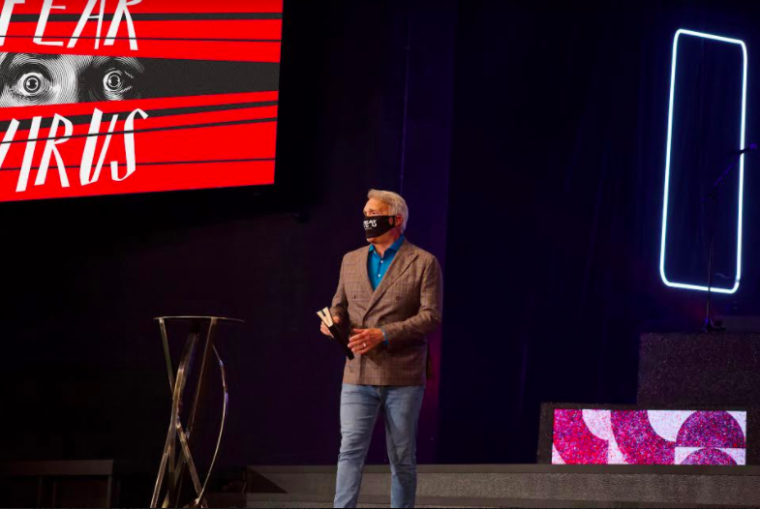 In today's relativistic culture, far too many Christian leaders and pastors blindly jump on the "hype train" of what culture applauds without filtering it through the lens of Scripture.
That's according to Ed Young, senior pastor of Fellowship Church, one of North America's most attended churches over the past decade with locations in Texas, Florida and Oklahoma. In an interview with The Christian Post, Young warned that too many Christians today are being "sucked into the vortex of a secular worldview."
"'Woke' Christian leaders and pastors today are jumping on the 'hype train' of what culture is currently applauding," he said. "But they don't really look at what the hype train is connected to. For example, many of the things culture applauds are connected to relativism, abortion, transgenderism, the breakup of the nuclear family."
One example of the "hype train" many Christians have been far too eager to jump on in recent months is the promotion of the Black Lives Matter organization, according to the pastor.
"I wholeheartedly agree with the phrase 'black lives matter,'" Young clarified. "I believe in it and the church should champion it. We should stand up for equality and justice. I believe we need to lead out.
"But I can't support or agree with the core beliefs of the organization Black Lives Matter. It's tied to abortion, homosexuality, transgenderism, and the breakup of the nuclear family, just to name a few. So I'm not going to hashtag that phrase because whenever someone hashtags something, they need to hash it out through Scripture, and they need to understand what the people who have started the hashtag are actually living out and what solutions are they recommending."
Many Christians blindly accept a secular worldview because they're "fearful of the backlash, of criticism, fearful of people bolting," the New York Times bestselling author contended.
"We want to be liked, we want to seem 'woke,' but in reality, we're afraid to stand for truth or engage in healthy conversation," he stressed. "We need to be wary of jumping on cultural hype trains. Racism is an obvious issue that must always be addressed. We must call it out and point people to the answers found in the person of Jesus Christ. I'm all for supporting legislation that pushes the ball of equality down the field, but real change is only going to happen when we have a heart transformation. Too many leaders are fearful to stand. Where is the boldness? Both sides of the aisle have dropped the ball. We must have open conversations, face our fears, and find solutions that work."
When it comes to the issue of race, there is fear on "both sides of the issue," Young said. "On one side, there's a fear to talk about feelings, and then on the other side, there's probably a fear of listening and applying what the other side is saying and meeting in the middle and looking to God. We have to listen like never before. Notice the feelings you have about racism, injustice, equality and acknowledge them, and then filter them through God's Word."
Click here to read more.
SOURCE: Christian Post, Leah MarieAnne Klett