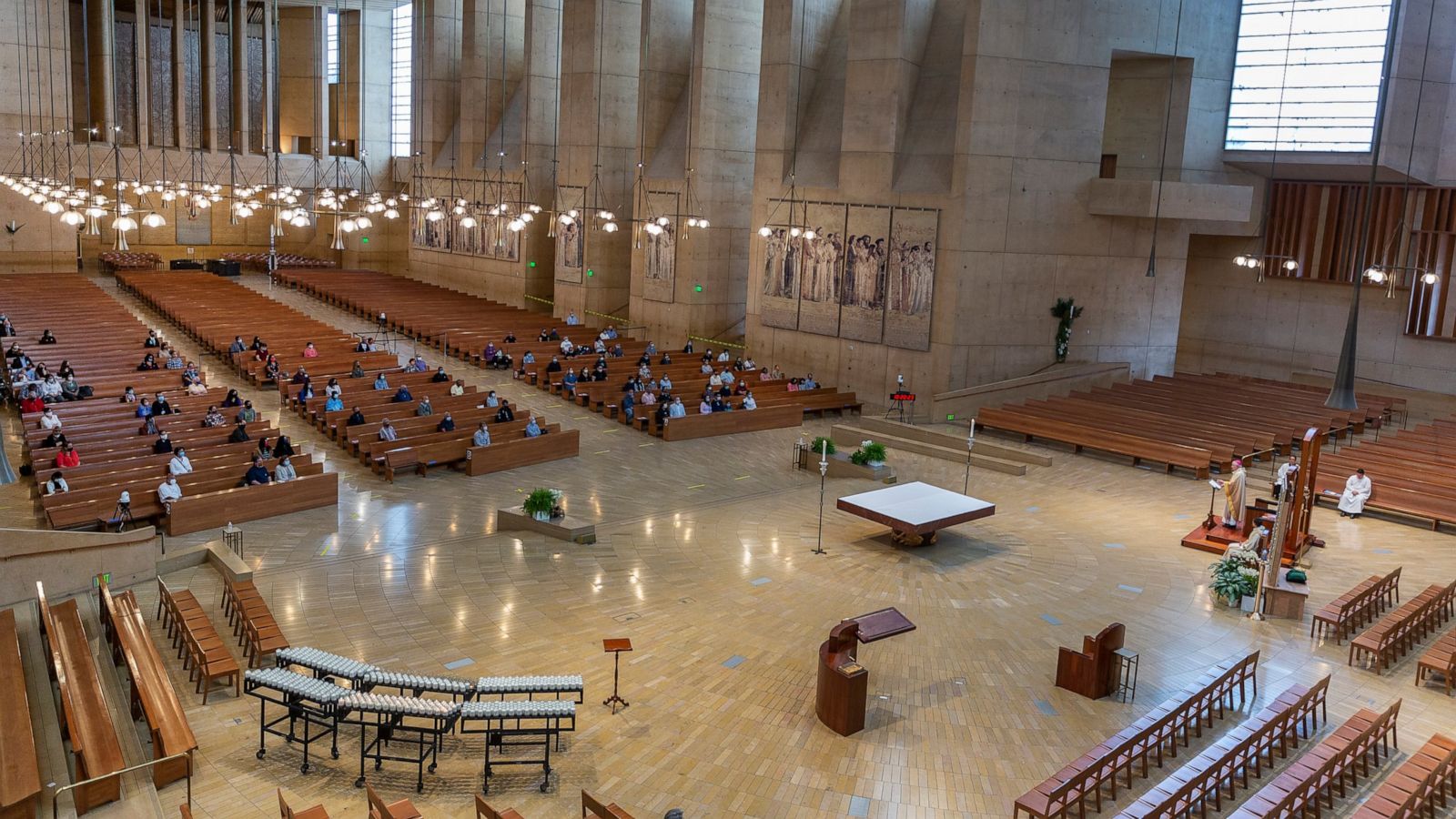 Three northern California churches are suing Gov. Gavin Newsom (D) and other public health officials over a ban on singing and chanting in houses of worship during the coronavirus crisis.
Several advocacy groups, including the American Center for Law & Justice (ACLJ), filed the federal suit Wednesday on behalf of Calvary Chapel of Ukiah, Calvary Chapel Fort Bragg and River of Life Church, in Oroville, Calif.
The lawsuit alleges Newsom's order prohibiting singing and chanting in places of worship violates the churches' constitutional rights.
Newsom's order issued on July 1 says, "Places of worship must therefore discontinue singing and chanting activities."
The churches say the order unfairly targets places of worship, over other institutions, after the governor supported protests over George Floyd's death and police brutality that included chanting during the pandemic.
"Despite the ongoing and even increasing restrictions on the protected First Amendment rights to freely assemble and engage in religious exercise as it relates to places of worship, Newsom has been unwavering in his support of massive protests in California," the lawsuit said.
In recent weeks, public health officials and medical professionals have pointed to evidence that suggests that talking and increased ventilation – two functions that occur when singing – increase germ particles in the air. The officials suggest that these particles, that could contain COVID-19, can linger in the air for a time and be ingested, possibly causing infection.
The lawsuit comes as more legal battles challenging the coronavirus restrictions on places of worship have been denied by judges, who rule the state has more authority during the public health emergency, The Sacramento Bee reported.
The lawyers argued that singing and praying aloud "is an integral part of worship for believers" and cited scripture that instructs followers to sing.
Jordan Sekulow, the executive director of the ACLJ, criticized the order, calling it an "unconstitutional abuse of power."
Click here to read more.
SOURCE: The Hill, Justine Coleman