"We are the New Busy. We are redefining busy Because we know that having a full calendar means having a full life." –Hotmail advertisement
"Busyness…can be a way to avoid God, the meaning of life, and life itself." –Sidney Macaulay
COVID-19 and Busyness
Many online articles attempt to answer the question, "How can I stay busy when I am stuck at home during the pandemic?"  While it is true that some of us are needing to find ways to occupy our time while being stuck at home, there are many more of us who are busier than ever.
Parents who are now working remotely have the additional challenge of keeping their young children busy and on-task with school assignments while they themselves struggle with work-life balance.  Those who have lost their jobs or been furloughed are now busy and stressed finding new employment.  And of course, medical staff, supermarket employees, and other essential workers are busier than ever.
The coronavirus will likely change how we work, when we work and why we work.  Many employers will find that they can let people work remotely and still grow their business.  Employees who are working from home for the first time in their lives may find that they love the flexibility of setting their own hours and/or not having to commute.  In addition, many people are taking a new look at what matters most in their work and personal lives.
The coronavirus is forcing us to hit the pause button in many aspects of our day-to-day lives, giving us the opportunity to re-evaluate our lives.  As Amina Ispahani, a counselor and psychotherapist says, "Hopefully we will be able to see that 'busyness' does not equal productivity." Being busy is not equated to being competent, successful, and valuable. For many of us, this timeout in life provides an opportunity to consider God's perspective on busyness and how best to use our gifts for the glory of God.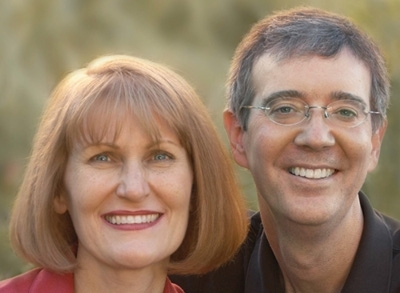 We are Still a 24/7 Society
In spite of the coronavirus, we are still a "24/7" society. At any hour of any day of the week we can shop, watch news, be entertained, find information, communicate via email and Facebook — and work. Perhaps you now find your life is full of Zoom meetings which propel you mercilessly from one activity and one group of people to another. And you are not alone. Ask almost anyone how they are doing and you will probably get a response like, "I'm really busy."
Working More than 9 to 5
While working from home has benefits such as no commuting and more flexible hours, an article by Ladders reports, "As most Americans continue to adjust to working from home during quarantine, the number of hours workers save on commuting hassles is being redistributed into their work."  The article describes that one company, NordVPN, found that the average workday has increased by 40%, or an extra three hours. In a press release, Daniel Markuson, a digital privacy expert at NordVPN reports, "The data as well revealed that employees are starting work earlier, but finishing at the same time. This is perhaps because people are not commuting, and instead of sitting in traffic, they choose to work."
Even prior to the coronavirus, long working hours have caused a lack of balance in our callings as parents, friends, and family members. "The average workweek is now up to 47 hours, four more than two decades ago. A Gallup Poll found that 44 percent of Americans call themselves 'workaholics.'" Downsizing, mergers and decreased revenues have created workplaces with fewer workers and increased workloads. Commutes have become longer as people work further from home and traffic congestion increases. In addition, both parents work in many families. The Bureau of Labor Statistics reports that 60% of marriages are dual-career. Not surprisingly, "lack of time" is cited in one study as the biggest challenge to their marriages.
Too Busy for God
Overscheduled. Overworked. Overcommitted. Overwhelmed. Our busyness can be the product of doing lots of good things. But are they the good things that we should be doing? Busyness can be a very effective calling blocker. For example, when Kevin served on our church's committee that sought to fill church board openings, the most common response to his inquiries about interest in serving was "I'm too busy." Approximately only 25% of those who attend church are involved in any ministry/volunteer service in their church. God calls us to active service using our gifts within the church, not to a passive, self-centered consumerism of its programs. Many of us are missing our callings within the Body of Christ.
Click here to read more.
SOURCE: Christian Post, Kevin and Kay Marie Brennfleck