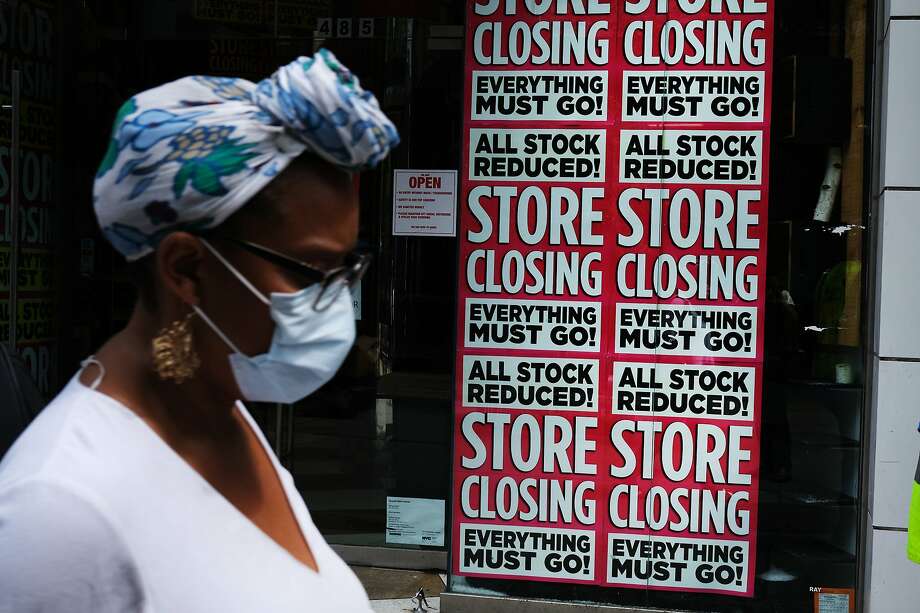 Alexis Herdez has been filing for unemployment every week since April, shortly after she was laid off on her first day of work at a bridal clothing store.
But more than two months later, the 23-year-old in Lexington, Ky., has yet to receive any payment.
She and her husband have been struggling to pay rent and make their monthly car payment.
The automated phone system for the state's unemployment system takes her to a queue for a callback that has yet to come. Visits to state offices have been fruitless. While Herdez was finally able to get an appointment with someone at the unemployment agency to look at her case, it's not until August, she said.
The pandemic's toll on workers who have been furloughed or laid off like Herdez is measured in numbers that splash across headlines: 1.4 million new weekly unemployment claims and 18 million people are already receiving continuous unemployment insurance. Tens of thousands of workers at Levi's, Wells Fargo and United Airlines learned this past week they could be furloughed or laid off in coming months, sending those workers to seek jobless benefits as well.
Four months into the worst recession since the Great Depression, tens of thousands of workers like Herdez across the country have filed for jobless claims but have yet to receive payments. Many are now in dire financial straits.
"We've been only able to make half payments on everything," Herdez said in an interview. "We bought a large amount of groceries and have been taking things out of the freezer, but as the weeks go by, it's hard to figure out whether to pay bills or whether we have enough food to last the week."
The issue has spilled back into public view in recent weeks, as thousands of frustrated workers awaiting payments have camped out, sometimes overnight, in front of unemployment offices in states like Oklahoma, Alabama and Kentucky.
The ongoing delays are the result of a confluence of crises, experts say.
Source: Greenwich Time