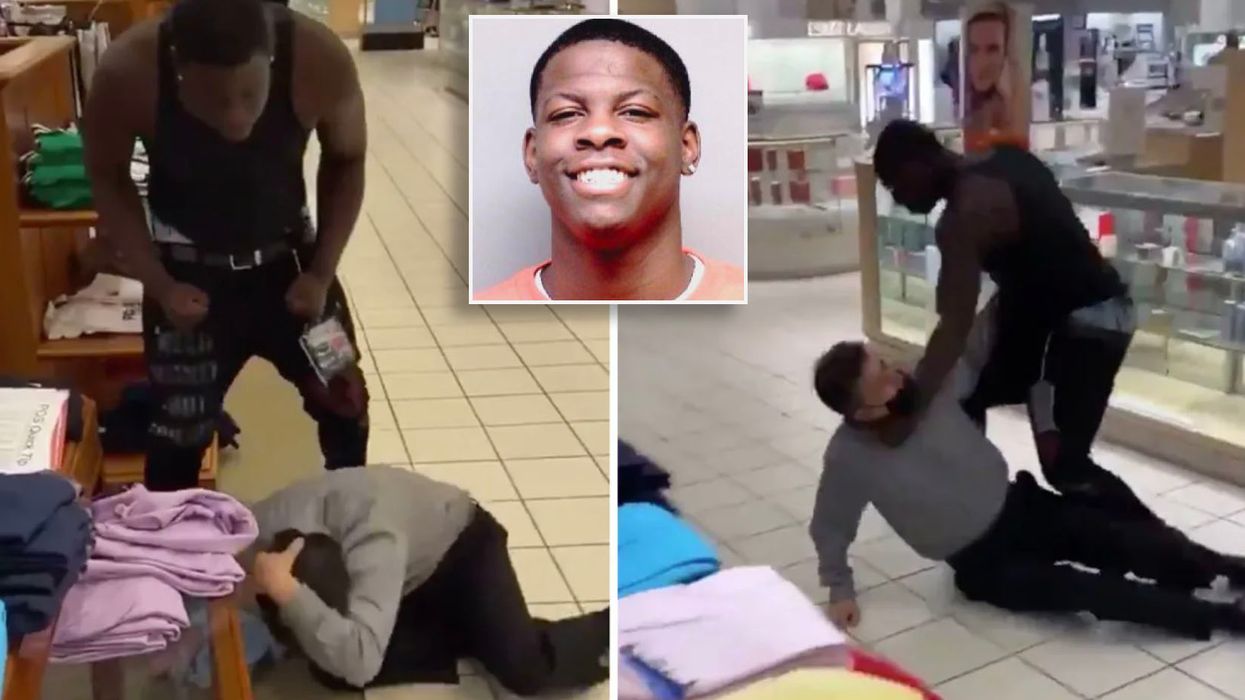 A black teenager accused of beating a white Macy's employee in an 'unprovoked' attack has been arrested after nearly two weeks on the run.
Damire Palmer, 18, was taken into custody in Flint, Michigan on Thursday night, 13 days after he was formally charged with one count of felony assault with intent to do great bodily harm less than murder.
In a viral video filmed on June 15, Palmer was seen pummeling the Macy's store attendant, alleging that he had called him the n-word.
Police charged Palmer on June 26, saying there was no evidence to suggest the employee had used the racial slur, and that the vicious attack was unprovoked.
At the time, officials admitted that Palmer had not yet been detained, and they urged him to come forward and hand himself in.
However, Palmer was a nowhere to be found. According to MLive, police considered him a 'fugitive' before his arrest on Thursday night.
Earlier in the day, authorities announced a $1,000 reward for information leading to Palmer's detainment.
Genssee County Prosecutor David Leyton said Palmer 'tried to escape out the back door of the residence in which he was captured'.
If convicted, Palmer -who is a high school student -faces up to 10 years in prison.
He remains in custody, with bond set at $200,000. The next court date is scheduled for July 29.
'This was an unprovoked attack on a Macy's employee,' Leyton said in a statement earlier this month.
'This behavior as seen on the video is unacceptable, it is criminal, and it cannot be allowed.'
The man who filmed the attack, Palmer's 22-year-old brother Damarquay Palmer -also known as rapper FT Quay – has not been charged.
Damarquay Palmer shared the video on Facebook and claimed that he and a 'bro' went to the mall and asked an employee – who was on the phone – about a shirt size.
Click here to read more.
Source: Daily Mail