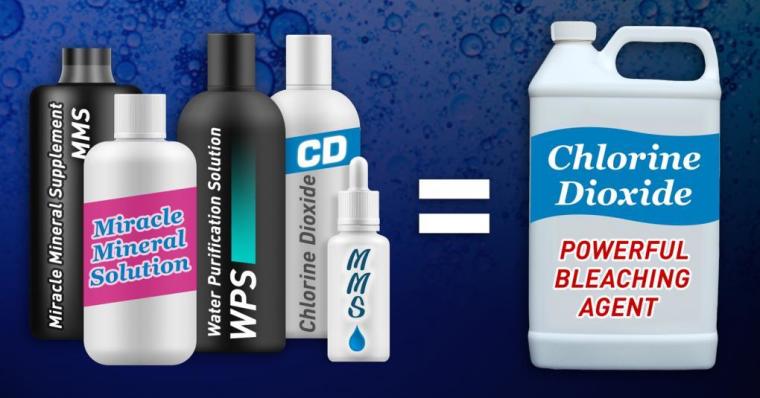 Mark Grenon, leader of the Genesis II Church of Health and Healing, is now on the run after federal prosecutors in Miami charged him and three of his sons for allegedly marketing a toxic bleach as a cure for COVID-19.
A statement released by the Department of Justice Wednesday explains that Grenon, 62, and his three sons — Jonathan, 34; Jordan, 26; and Joseph, 32 — all of Bradenton, Florida, are charged with conspiracy to defraud the United States, conspiracy to violate the Federal Food, Drug and Cosmetic Act and criminal contempt.
The men, according to a criminal complaint, manufacture, promote and sell a chemical solution containing sodium chlorite and water. Grenon and his sons allegedly directed their customers to ingest the solution, which they call "Miracle Mineral Solution," orally.
The complaint notes that once the product is ingested, it becomes chlorine dioxide, a powerful bleach that is typically used for industrial water treatment or bleaching textiles, pulp and paper, which can be toxic to the body.
While the Grenons claim that MMS can treat, prevent and cure COVID-19, federal officials note that the Food and Drug Administration has not approved the solution for the treatment of COVID-19 or any other use.
Rather, the FDA has strongly urged consumers not to purchase or use MMS in a prior statement, warning that drinking MMS is the same as drinking bleach. Side effects can including severe vomiting, diarrhea and life-threatening low blood pressure.
"We continue to protect the public from criminal conduct that takes advantage of the COVID-19 pandemic," U.S. Attorney for the Southern District of Florida Ariana Fajardo Orshan said in a statement.
Click here to read more.
SOURCE: Christian Post, Leonardo Blair