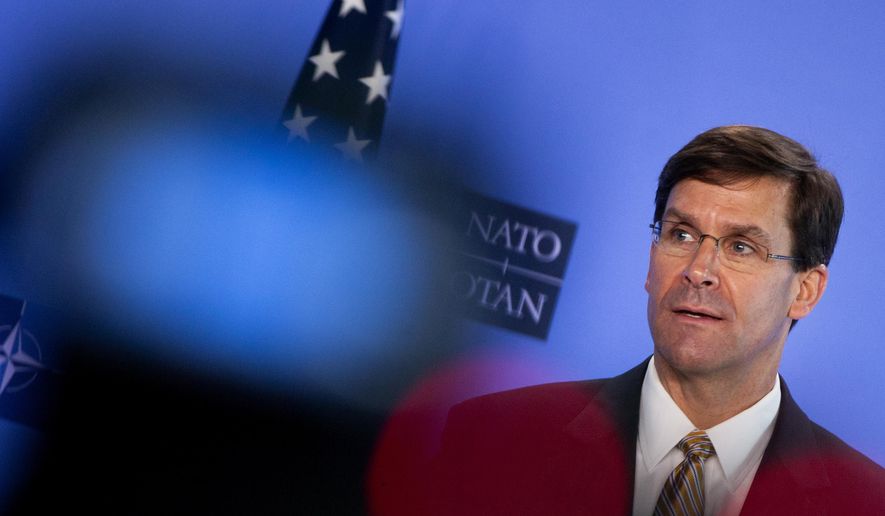 A rash of resignations has left U.S. military leaders scrambling to fill vacancies in key positions throughout the Pentagon and has sparked a standoff with lawmakers who are convinced that President Trump's personal politics drive hirings, firings and promotions inside the Defense Department.
The Pentagon over the past three weeks has been given at least four high-level resignations, including from top officials who had privately raised concerns with some of Mr. Trump's foreign policy moves, most notably the decision last year to temporarily halt military aid to Ukraine.
The president's recent threat to use active-duty troops to suppress nationwide riots — a threat he ultimately decided against — also has had a chilling effect throughout the Pentagon. It has even led to public friction between Mr. Trump and Defense Secretary Mark T. Esper and sparked an almost unprecedented wave of military criticism aimed at the commander in chief.
Click here to read more.
SOURCE: Ben Wolfgang – The Washington Times