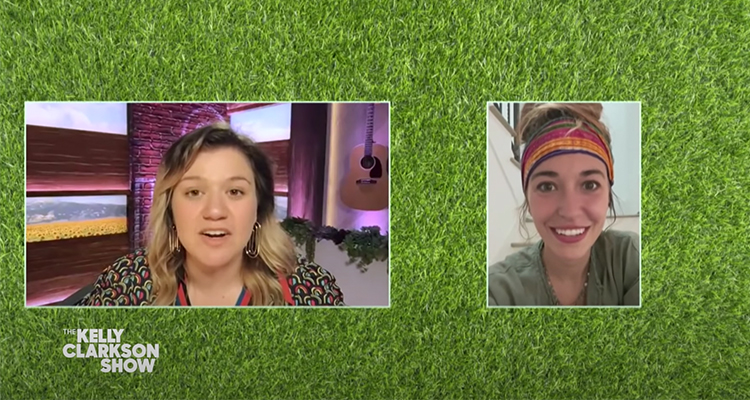 Two-time Grammy Award-winning Christian singer Lauren Daigle appeared on "The Kelly Clarkson Show" Tuesday where she opened up about her latest single "Rescue," saying it's a "personal" song that is perfect for "such a time as this." 
Daigle's first remote network television interview was brought about a few weeks after Clarkson performed Daigle's triple-platinum selling hit single "You Say" on the show, a song the host says made her a "fan" of Daigle.
Clarkson used the song in a moving tribute to first responders, something Daigle previously said in a statement "was not only an honor to hear Kelly interpret the song, but was also inspiring on several levels."
While on the program, Daigle introduced Clarkson and her followers to a new tune, "Rescue" and shared some background on the second single from Daigle's hit album, Look Up Child.
"'Rescue' is probably one of the most personal songs on the record," the young singer told Clarkson.
She added, "I remember writing it in mind of a loved one and the thing about is, you write a song and it's almost like the song writes you before you write it. Especially for times right now. That song couldn't have been more real and more potent, for such a time as this."

Following the interview, where they also talked about Daigle heading back on the road in 2021, she gave an exclusive performance of "Rescue."
Click here to read more.
SOURCE: Christian Post, Jeannie Law